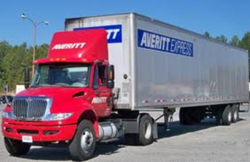 Cookeville, TN (PRWEB) November 16, 2012
The current truck-driver shortage is due to two main things: the difficulty for companies to recruit new drivers and retaining experienced truck-drivers as well. In 2012, the Council of Supply Management Professionals released its Annual State of Logistics Report, confirmed this growing problem with companies across the US and reported a number of fleets sitting empty as a result. The American Trucking Associations recently reported the turnover for large truckload fleets rose to 90% in the first quarter of this year, the highest level since 2008.
While the industry's experts are reporting this has accumulated into a shortage of 20,000 truck-drivers each year, TruckGauge.com predicts the number will already be climbing to 240,000 by the end of 2013. Dave Huneryager, president and CEO of the Tennessee Trucking Association stresses just how much this shortage is affecting Tennessee. "When you have 9,000 trucking companies in Tennessee, it is definitely a problem that is having an effect," he said. Huneryager also polled eight Memphis trucking company owners and found each one had 2 percent to 10 percent of their trucks parked because they didn't have enough drivers.
Like many, the Tennessee Trucking Association recognizes one of the difficulties for new drivers is the time and cost of training programs in order to obtain the mandatory CDL certification. While some companies are answering this by guaranteed job placement and refunding tuition after duration of employment, other companies like Averitt Express offers paid driver training courses for recent graduates and for drivers that don't have enough experience. With the issue of retaining qualified drivers, many believe money and other incentives are the bottom line. While the Tennessee Department of Labor and Workforce Development, reported the median annual wage for a tractor-trailer driver in 2012 was $43,330, many employers are offering more to beat the competition for drivers.
Averitt Express looks at loyalty and longevity with a more traditional approach of offering their drivers security in every way. Competitive salaries, retirement plans, full benefits and a family-like atmosphere with more of a sense of being part of bigger thing. Averitt describes its team as, "The kind of people who not only create a rich history, but also secure a bright future." Any company that can brag of its 600 member "over 20 years club", must be doing the right thing.