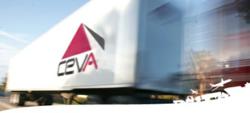 Houston, TX (PRWEB) November 19, 2012
Owner operators are becoming the backbone of the trucking industry and today; one in nine trucks on the road are operating independently. As opposed to company drivers who are hired as employees, drive company trucks and obliged to runs per company orders, owner operators are truckers who own the trucks they drive. While some may own multiple trucks and hire drivers to work for them, others work as free agents contracting various types of arrangements with carrier companies. In recent years, there has been a tendency for fleet owners to downsize the number of trucks they own and subcontract hauls to independent contractors, not only saving the costs of maintaining multiple vehicles but still having the advantage of retaining control over customer freight invoices.
Being an owner operator has its benefits as well. One major advantage is the potential to make more money than company drivers. In 2011 the US Bureau of Labor Statistics reported an average national salary for trucking owner-operators was about $58,000 with some even making as high as $82,000 annually. Another huge benefit for owner operators is having more freedom to work when and how often they choose. With today's biggest complaint from truck drivers being the amount of time spent away from home, being an owner operator is the ideal solution for many. But there are also disadvantages to being an independent contractor too. In addition to the expense of maintaining and insuring your own commercial vehicle, the freedom factor can also mean too much down time between jobs and not having company benefits or retirement packages.
Carrier companies such as Ceva Logistics offer owner operators the best of both worlds. Offering all the advantages of steady work, Ceva provides a constant flow of opportunities to run tons of miles with their dedicated, regional, or OTR route as well as predictable local routes. Not only does Ceva sets itself apart offering "enough practical miles to get you out on the road and keep you there" (the option of steady employment), it is also a company that offers owner/operators medical and dental benefits, retirement packages and additional bonus plans as well. As a company that seems to understand the needs of today's truck drivers, Ceva takes pride in claiming its what they do differently as a Carrier that makes their Owner Operator Partners happy to stay on board.