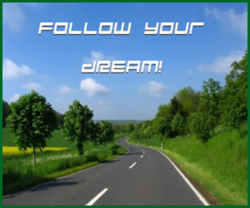 Poteau, OK (PRWEB) May 30, 2013
While the trucking industry is no different than every other industry updating to the many benefits of Internet technology and job seekers are going on-line more than ever before, today's driver shortage has made recruiting more challenging for trucking employers than almost any other field. On-line job sites have become the on-line solution for everyone, providing applicants immediate access to the most current jobs right at their fingertips and hiring companies gain unlimited exposure from a single location. But rather than Monster.com and the other mega websites that encompass jobs of all categories into a sea of hit and miss, TruckingUnlimited.com is an example of the niche truck driving job sites that target a specific demographic without wasting time.
Already proving to be a much more efficient destination for hiring companies and potential candidates to quickly meet their best match, TruckingUnlimited.com has established itself as a "one stop on-line truck shop" with all types of truck driving jobs in every region and city across every US state. Trucking Jobs Near You has the similar concept of a niche trucking company, specializing in certain types of truck driving. Coining their appeal as offering "career opportunities rather than just jobs", TruckingJobsNearYou.com has a unique array of local, regional and dedicated truck driving positions – many that require drivers with more specialized qualifications.
A partnership with TruckingUnlimited.com has allowed TruckingJobsNearYou.com to increase their exposure, listing their immediate truck driving positions available throughout the country. One such example is a California based opportunity requiring truck drivers that are Hazmat qualified and offers a higher than average starting salary of $49,000 per year. Another example of these specialized positions is immediate opportunities for flatbed drivers to transport freight out of the Dallas, St Louis, Atlanta and Columbus to their customers mainly East of I 35. This company is also among the few that allow their drivers to have riders accompanying them on the road – a perk that is becoming more of a priority with today's talent pool.
With many more of these unique truck driving opportunities offering excellent benefits, 401K plans and more, the power partnership of TruckingJobsNearYou.com and the unlimited on-line exposure of TruckingUnlimited.com is the next gear in meeting the industry's recruitment demands.