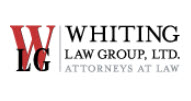 The settlement of this amount within 12 months was a testament to how seriously we take each of our cases as well as the tenacity of our legal team.
Chicago, IL (PRWEB) August 21, 2012
Whiting Law Group, a Chicago-based law firm with offices in Southeast Wisconsin specializing in personal injury, wrongful death and medical malpractice secured a $1.25 million settlement on behalf of their client who sustained severe and extensive injuries from a motorcycle accident within 12 months of filing the initial complaint. The case (# 2010 L 013899) was filed in Cook County, Illinois. Typically, personal injury cases can take three to four years to reach a settlement or a verdict, should the case go to trial. Lengthy discovery, scheduling and re-scheduling of preliminary court hearings along with the complexities of preparing for trial are contributing factors in the litigation of a personal injury case especially when severe and life-altering injuries are involved.
Founding Partner, Timothy M. Whiting and his legal team worked diligently on their defense strategy and were aggressive in pursuing a fair settlement for their injured client. According to the complaint that was filed, Whiting Law Group's client was riding a motorcycle in Chicago and was hit by an oncoming car. As a result of the accident, the plaintiff suffered multiple serious injuries including a right distal radius fracture, a left distal humerus fracture and complex contusions to the pelvic area.
"Our entire team of legal experts worked on this case on a daily basis for 12 months," said Timothy M. Whiting. "Because of the severity of our client's injuries, we knew that we needed to work quickly to drive the defendant to pay their insurance limits. The settlement of this amount within 12 months was a testament to how seriously we take each of our cases as well as the tenacity of our legal team. We are pleased that we were able to secure justice for our client in much faster time frame than traditional personal injury cases."
According to the medical records, because of the permanent nature of their client's injuries, the evidence could not be refuted. In other personal injury cases, establishing liability, fault and contributory negligence can be a lengthy and arduous process. Timothy M. Whiting credits his firm's expertise in motor vehicle accidents, as to why they were able to expertly sift through the legal and medical data and present a clear and compelling case against the defendant's insurance company. The result was a fair and judicial settlement within one year of the time that the client retained the Whiting Law Group.
About Whiting Law Group
Whiting Law Group is an Illinois and Wisconsin based law firm concentrating its practice in serious personal injury matters, wrongful death and medical malpractice actions. Founded in 2001 by partner Timothy M. Whiting on the foundation of dedication, hard work and passion, Whiting Law Group offers the highest quality of service to their clients.
With a 96% success rate of earned recoveries in their cases, Whiting Law Group consistently achieves positive financial awards for their clients, many times resolving their cases in less than 24 months.