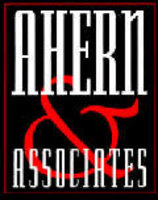 Phoenix, AZ (PRWEB) May 3, 2010
Trucking and logistics acquisition specialists, Ahern & Associates, Ltd. and Benesch, Attorneys at Law, co-organizers of the approaching trucking and logistics conference on May 25, 2010 in Phoenix have announced the names of the accomplished panelists who will be addressing attendees.
Keynote speakers to include:

Andy Ahern, CEO of Ahern & Associates, Ltd.
James M. Hill, Executive Chairman, Benesch
Expert panelists in attendance in conjunction with the topics scheduled for discussion:
The State of Capital Markets in Transportation

Mike Iannelli, Managing Director, Lincoln Transportation
Andy Wilkins, Partner, Atlantic Street Capital
Independent Contractors: Is the Rumor of the Demise of the IC Model Greatly Exaggerated or Real?

Rich Plewacki, Partner, Benesh
Lane Kidd, President, Arkansas Trucking Association
DW Speer, Director and Owner, PeopLease Corporation
Distressing Companies: Weathering the Storm, Maximizing Exit Strategies and Finding Bargains

William Schonberg, Partner, Benesch
Bob Weaver, past President & CEO of P.A.M. Transportation Services
Dick Metzler, Chief Information Officer, Greatwide Logistics Services
A Diamond in the Rough: Beautifying Your Company for Sale

Eric Zalud, Partner/Chair of Transportation & Logistics Group, Benesch
Marc Blubaugh, Partner, Benesch
Mark Brockinton, Executive Director, AON Truck Group
Jonathan Ives, Director, Cobblestone Harris Williams
Additionally, Benesch and Ahern will be discussing their upcoming forecast for freight demand for the balance of 2010 and 2011.
Those who wish to RSVP for the conference are urged to contact:
Claudia Balderas
Manager/Executive Assistant
Ahern & Associates, Ltd.
(602) 242-1030
Email: Claudia(at)ahern-ltd(dot)com
Megan Thomas
Client Services Manager
Benesch, Friedlander
(216) 363-4639
Email: Mthomas(at)beneschlaw(dot)com
Rooms at the Ritz Carlton, Phoenix have been reserved at a special rate for this outstanding event and can be reserved by calling 602-468-0700 and referencing the Benesh/Ahern Conference.
About Benesh:
Benesch's Transportation and Logistics Group was specifically created to address the needs of users and providers of logistics services. Benesch lawyers are uniquely qualified to represent companies nationally and internationally that are either sponsored or owned by private equity firms. Attorneys leading these efforts are James M. Hill, Executive Chairman of Benesch (jhill(at)beneschlaw(dot)com or 216.363.4444), Eric L. Zalud, Partner and Chair of the firm's Transportation & Logistics and Litigation Practice Groups (ezalud(at)beneschlaw(dot)com or 216.363.4178) and Marc S. Blubaugh, Partner in Benesch's Transportation & Logistics and Litigation Practice Groups (mblubaugh(at)beneschlaw(dot)com or 614.223.9382). For more information please call Megan Thomas at 216-363-4639 or visit http://www.BeneschLaw.com
About Ahern & Associates, Ltd.:
Ahern and Associates is North America's leading trucking and transportation management consulting firm. The skilled consultants at Ahern and Associates specialize in mergers and acquisitions of trucking and logistics companies as well as the restructuring and evaluation of existing carriers that seek to increase operating efficiency and improve profitability. Since 1987, Ahern and Associates has aided hundreds of buyers in the acquisition of trucking and logistics companies throughout the U.S. and Canada as well as assisting many transportation and logistics companies in reducing their overall operating costs and increasing their profitability. For more information, please call 602-242-1030 or visit http://www.Ahern-Ltd.com
Business contact at Ahern & Associates:
Andy Ahern
602-242-1030
Business contact at Benesch, Friedlander:
James M. Hill
216-363-4500
Media contact:
Jason W. Jantzen
Red Spot Marketing
602-282-0202
# # #