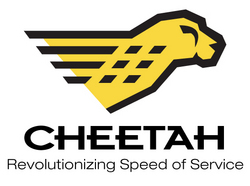 As a result of implementing the Cheetah Freight solution, we are now able to provide more accurate driver ETA's and real-time delivery status information to our customers on demand
Westlake Village, CA (Vocus) April 1, 2009
Cheetah Software Services, Inc., a software-as-a-service (SaaS) transportation logistics solutions provider, announced that Central Freight Lines has implemented the Cheetah Freight solution. Central Freight, an LTL carrier servicing roughly the central third of the United States, is now using Cheetah Freight to increase efficiency, make more stops in fewer miles, handle more freight tonnage with fewer people, and gain real-time visibility into every LTL shipment.
Central Freight is focused on dramatically improving the visibility of drivers and deliveries, while increasing the timeliness and effectiveness of communications between drivers, dispatchers, customer service reps, and customers. In the future, Central Freight will use Cheetah Freight's advanced route and dispatch optimization to reduce the miles driven and fuel used in delivering more freight.
"Our goals for implementing the Cheetah Freight solution are to intelligently inject technology into our dispatch management process in order to provide real-time shipment status information to our customers, provide improved decision making tools to our P&D dispatchers, and improve the outbound load planning process," explains Mark Stein, Director Operations Services at Central Freight Lines. "By doing so at this time, we are choosing to make a significant investment in our future that will pay dividends for many years to come."
While many systems can require six to twelve months to implement, Cheetah Freight was operational in less than 90 days. Already, Central Freight has begun to enjoy unmatched visibility into fleet operations via real-time GPS tracking and affordable Java-enabled cell phones. Dispatcher and customer service representative efficiency has been dramatically increased with the improvements in visibility and communications, via better information on the current and predicted location of drivers and freight.
Specifically, Cheetah Freight provides Central Freight's dispatchers with three primary advantages. First, the solution provides real-time pickup and delivery status information that was previously unavailable. Second, dispatchers can now make decisions more efficiently, on the fly, regarding the best drivers to service on-demand pickups. And third, Central Freight can now gather information on pickup and delivery status and immediately integrate it into their backend systems for processing, rather than delaying until the end of the day.
"As a result of implementing the Cheetah Freight solution, we are now able to provide more accurate driver ETA's and real-time delivery status information to our customers on demand," states Stein. "This same information combined with real-time driver locations has helped improve the decision making ability of our dispatchers resulting in improved service and P&D productivity."
Most important, Central Freight customers benefit by receiving instant access to better information on delivery and pickup status, knowing not only where a shipment has been but also where it is going, when it will arrive, and when the recipient has signed for it--all in real time. Overall, this enhanced customer visibility provides the carrier with a significant competitive advantage.
"With Cheetah, everyone--dispatchers, customer service reps, customer employees--enjoy visibility into deliveries and pickups. They know where a driver has been, where he's going, and when he'll get there," said Stephan Karczag, Cheetah's Vice President of Sales and Marketing. "This visibility helps Cheetah customers tremendously in today's troubled economic times. Just one example: knowing where a driver is allows a dispatcher to quickly determine the most efficient routes and update them, on-the-fly, in real time. This makes significant reductions in the miles driven and, thus, in the amount of fuel that's used.
About Cheetah Software Systems, Inc.:
Cheetah Software Systems provides dynamic, intelligent wireless solutions to automate and optimize delivery route planning, pickup assignment, dispatch, and customer service. Fully scalable and Web-based, Cheetah solutions increase productivity and profitability for carriers of any size with minimal up-front costs. Cheetah's private fleet and LTL customers utilize GPS-enabled phones and PDAs to schedule, route, and track drivers and shipments. Today, Cheetah streamlines business and home delivery transactions for hundreds of firms across North America. For more information call 888-Cheetah or visit http://www.cheetah.com.
About Central Freight Lines:
Central Freight Lines is a less-than-truckload (LTL) for-hire common motor carrier of general freight commodities headquartered in Waco, TX. Founded in 1925, the company is privately owned by Mr. Jerry Moyes of Phoenix, AZ and operates from 52 terminals nationwide. Central Freight Lines is recognized for its ongoing accomplishments in service, quality, and safety. For more information call 800-782-5036 or visit online http://www.centralfreight.com.
Contact:
Mark Coppock
Cheetah Software Systems, Inc.
Phone: 805-373-7111
Fax: 805-373-7112
http://www.cheetah.com
# # #