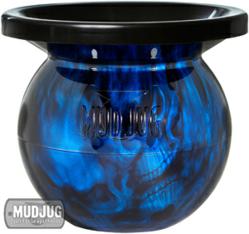 Missing this event is like missing Christmas
Rancho Cucamonga, CA (PRWEB) December 08, 2011
When most Americans are busy planning for the holiday season, Trucks Gone Wild is gearing up for their biggest event of the year. Redneck owned and operated, Mud Jug Portable Spittoons will be on hand to participate in this weekends activities. The event takes place at Soggy Bottoms in St. George, GA and will feature live performances from Bottleneck Music and Georgia's own, Jawga Boyz. " Missing this event is like missing Christmas," says Mud Jug owner Darcy Compton. The event is sure to have plenty of Rednecks enjoying a dip in their lip, which just happens to be the name of Jawga Boyz latest hit single.
Mud Jug has recently partnered up with Redneck Nation Clothing Company, who will also be attending this weekend's event. "This duo is sure to keep everyone Redneck Nation Livin," says Compton.
Mud Jug offers a unique product that will appeal to people from many different walks of life. Mud Jug Portable Spittoons make great, affordable gifts for smokeless tobacco consumers and are available in many assorted patterns and designs. Say goodbye to nasty spit cups and spit bottles. Now dippers don't have to worry about spilling or drinking from the wrong cup.
The Trucks Gone Wild event also marks the introduction of many new limited edition Mud Jugs. This includes the Blue Reaper Mud Jug. Made of high impact injection molded plastic, the Mud Jug boasts a weighted base and easily removable, snap-fit funnel lid. Its ergonomic design fits securely in a hand and its innovative shape conceals odors and virtually eliminates spills.
Mud Jug Portable Spittoons are available exclusively through Mud Jug's website. Although only available online at this time, plans are currently in the works to expand Mud Jugs into larger retail outlets. "One day major retail chains will realize that the smokeless tobacco business is a billion dollar industry. Then consumers will find Mud Jugs in major retail outlets," Compton says.
Beat the mud and grab a Mud Jug Portable Spittoon.
About Mud Jug:
Mud Jug Portable Spittoons was founded in 2004 by innovator/owner, Jeff Welch. The goal was to provide smokeless tobacco consumers with a unique spitting solution. Hence, the spill-resistant, Mud Jug Portable Spittoon was born. Mud Jugs are proudly made in America.
For more information visit Mudjug.com
###