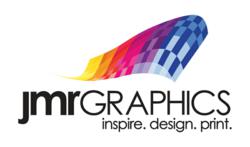 A vehicle wrap is an excellent way for a business to get attention in the outdoor advertising setting
Central Islip, NY (PRWEB) May 24, 2013
On May 24, nationwide bus wraps manufacturer JMR Graphics comments on an article from Digital Signage Connection about the results of a new study in neuroscience that reveals the impact of outdoor advertising on the brain.
The article from Digital Signage Connection talks about the results from a study called "The Science Behind The Art of Outdoor" by Neuro-Insight and Ocean Outdoor. According to the article, "The research, for the first time, uses neuroscience to quantify the impact of large-format outdoor advertising in an urban setting, providing new evidence about how these premium sites elicit key brain responses that are drivers of purchase behavior."
The study focused on Neuro-research rather than traditional question-based research to see the emotion, subconscious responses to the advertisements. It found that "unique large format and spectacular poster sites" elicited a stronger emotional response, which then leads to a higher level of memory encoding. This type of response is exactly what drives purchases.
Representative TJ Pannell from JMR Graphics says that this is exactly why car wraps or bus wraps are great forms of advertising. "A vehicle wrap is an excellent way for a business to get attention in the outdoor advertising setting," he says. "As this study shows, getting your brand noticed outdoors has an enormous impact on the parts of the brain that help memory and influence purchasing decisions."
JMR Graphics is an award winning Nationwide 3M Certified Manufacturer of Graphics for over a quarter of a century. We specialize in branding companies through Fleet Graphics, Vehicle Wraps, Architectural Wall Graphics, Promotional Window Clings, Floor Graphics, Event Signage and much more. We offer a variety of 3M Graphics Films, which are specially designed for most surfaces that require a changeable, short and long-term application. Our exceptional "Turn Key Service" is backed with a 3M MCS Warranty to give you peace of mind, when you need optimum performance for the intended life of your graphics. With our state of the art, cutting edge facility we inspire our clients by providing creative design, custom printed graphics and handle a network of nationwide installers. JMR Graphics provides expert capabilities and capacities needed to meet any graphic challenge.
#####