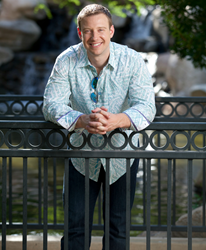 Within every challenge is an opportunity to overcome it and teach others how you did it. Provide this kind of value to people that are stuck where you once were and you just might discover your passion, your purpose, and even a business for yourself.
(PRWEB) October 22, 2014
Glenn Davis, Jr.'s story begins in a way that will be familiar to many readers: working grueling 12-hour days, always putting work above his desire for more freedom, and yet still having trouble making ends meet. Worse still, he made some mistakes and was hit hard by the recession. This story has become extremely familiar to the modern-day American; however, Davis managed to turn things around, live his passion, and attaining the freedom he desired all along. Davis shares his insights on his True Freedom Blog, and his book, Mission: True Freedom will launch early next year.
Glenn Davis has a simple mission: to help others live extraordinary lives. His system for financial freedom includes three steps: 1) Design your life, 2) Stick to a financial plan (laid out in his book), and 3) Build at least one residual income stream. Mission: True Freedom acts as a financial plan, tying into the plethora of information on Davis's site. The three steps are simple, but essential to the overall goal of financial freedom. Designing you life, the first step, means creating a detailed "Dream-Life Plan," which not only includes creating the picture of one's perfect life, but also assists in identifying one's goals/ desires. Mission: True Freedom then helps readers get their finances on track. Finally, the last step helps readers set up a passive income stream that will pay off, even when one isn't actively working.
Glenn Davis's True Freedom Blog provides people with a well of completely free resources that will put them on the path to living a stress-free, extraordinary life. When Mission: True Freedom launches on February 10, 2014, it will be available to all those who choose to, as Davis puts it, "live a life of design" rather than one of "default." Those who do will be as inspired by Davis' own success as they are by the knowledgeable advice he gives.
About Glenn Davis
With over 12 years of experience in team building, leadership, branding, raising capital, and infrastructure development in the direct sales industry, Glenn Davis, Jr. is a multifaceted entrepreneur, author, founder and startup expert. Having built 8 sales teams consisting of over 12,000 reps total from 2005 – present, with revenue from clients ranging from $1 million - $700 million per year, Glenn consults primarily around branding/marketing strategies, financial services, and sales force development. He uses his knowledge and expertise on a wide range of subjects to help people "create a ridiculously awesome life."
Glenn believes that today the middle-class is faced with unprecedented financial challenges above and beyond any other time in history. His mission is to "free" the average person and help them live in abundance, live out their passion, and give back. He owes his success to following God's plan, and also in part to the support of his loving family who he resides with in Maryland.