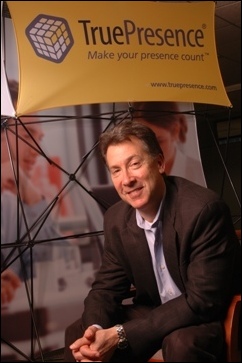 We are excited about reaching our milestone 15th office not simply because we are growing, but because we are growing the right way - with smart, experienced owners, positioned for success in vibrant markets
Baltimore, MD (Vocus) April 26, 2007
TruePresence, a national Internet marketing firm that helps business of all types and sizes find, get and keep customers online, today announced that it has expanded to 15 markets nationwide with the addition of four new franchise owners.
The new additions include The Caplan Group (Howard County, Md.), Brian Donohue (Central Connecticut), Greg Hoffman (Denver), and Edward MacMillan (Greenville/Spartanburg, S.C.). In the last year, TruePresence has grown from two to 15 franchises with ambitious plans to reach 30+ owners by the end of the year.
"We are excited about reaching our milestone 15th office not simply because we are growing, but because we are growing the right way - with smart, experienced owners, positioned for success in vibrant markets," said TruePresence President Michael Teitelbaum.
TruePresence was founded in 2005 to meet the growing demand for effective and measurable Internet marketing programs to maximize return on investment. Key services include web design and development, search engine marketing, email marketing, online advertising, hosting and support. Franchisees are a carefully selected group of experienced marketing and sales professionals, trained and educated to offer clients the most powerful and effective solutions. As a result, clients receive the personal attention of a local expert, backed by the creative talent of a sophisticated national agency.
New Franchise Owners & Markets
The Caplan Group, Howard County, Md.
The Caplan Group is the first advertising agency to become a TruePresence franchisee. For more than 20 years, the Caplan Group has been providing strategic advertising and public relations services, specializing in the Howard County market, located between Baltimore and Washington, D.C. Founder Roger Caplan along with partner Kerry Lenny, a 15-year agency veteran; look forward to expanding the firm's offerings through TruePresence.
Brian Donohue, Central Connecticut
Brian Donohue comes to TruePresence with a great deal of experience in online marketing and education, have most recently served as Associate Director for Academic Advisement for a leading online distance learning university. He has also worked in marketing communications with businesses of all sizes in industries including banking, insurance, social services, and career planning. Donohue is the second TruePresence franchise owner in Connecticut, joining Bob Blake who focuses on the Fairfield County market.
Greg Hoffman, Denver, Colorado
TruePresence officially heads West with a new Denver office owned by longtime radio executive Greg Hoffman. Hoffman has over 20 years of media experience, much of it as General Sales Manager for legendary Denver/Boulder radio station, KBCO, 97.3 FM. Like several other radio executives who have joined TruePresence, Hoffman saw first-hand how more and more advertising dollars are moving online and decided to join the exciting and innovative world of Internet marketing.
Edward MacMillan, Greenville/Spartanburg, South Carolina
TruePresence is pleased to open its doors for the first time in South Carolina with the addition of Edward MacMillan in Greenville/Spartanburg. MacMillan knows the power of effective communications, having spent 15 years in call center management for companies including Liberty Life Insurance, MCI, and, most recently, NuVox Communications. MacMillan's depth of technical experience will make him a valued advisor to clients of all types and sizes.
Nationwide, TruePresence now has offices in the following cities and markets:
1. Austin, Texas
2. Baltimore, Maryland
3. Central Virginia
4. Denver, Colorado
5. Ellicott City (Howard County), Maryland
6. Central Connecticut
7. Greenville/Spartanburg, South Carolina
8. Reston, Virginia
9. Orlando, Florida
10. St. Petersburg, Florida
11. Boca Raton, Florida
12. Springfield, Massachusetts
13. Fairfield County, Connecticut
14. Wilmington/Newark, Delaware
15. Worcester, Massachusetts
About TruePresence
TruePresence is a national Internet marketing firm dedicated to helping businesses of all types and sizes maximize their online potential. The company's unique franchise approach lets clients work strategically with a local consultant, while a national team of web design, development, and online marketing experts manages the fulfillment of each client solution. Headquartered in Baltimore, Maryland, TruePresence currently has 15 franchise offices operating across the country and is actively expanding to new markets. For more information, visit http://www.truepresence.com.
Media Contact:
Greg Abel
Abel Communications for TruePresence
(410) 466-2210
greg(at)abelcommunications.net
###