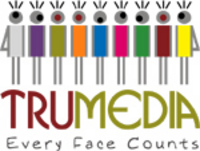 TruMedia already offers the most sophisticated audience measurement systems available today. PROM was the next logical step.
Amsterdam, The Netherlands (PRWEB) October 17, 2007
TruMedia Technologies (http://www.tru-media.com)], the world's leading provider of real-time audience measurement systems, and Scala, the world's leading provider of end-to-end digital signage software, today announced the availability of TruMedia's iCapture audience measurement system to Scala partners in Europe, Middle East and Africa during Scala's 2007 EMEA Partner Conference. TruMedia also announced the introduction of the iCapture PROM (PROactive Merchandising) feature, an Application Programming Interface (API), which enables real-time integration between the iCapture audience measurement system and Scala's InfoChannel 5 digital signage platform. Using PROM, digital signage content can be adapted to match the viewing audience demographics for truly proactive advertising.
"We are very impressed with TruMedia's audience measurement solutions and are pleased to be able to offer Scala partners the opportunity to measure their viewing audience and also accurately target their content to the viewer and maximize advertising effectiveness." said Gerard Bucas, Scala CEO.
"We are pleased to announce the release of PROM and believe that this is just the beginning of a revolution in the Digital Signage industry. Being able to proactively advertise to the right person at the right time, in the right place is something one could only dream of until now." said Moti Gura, TruMedia CEO. "TruMedia already offers the most sophisticated audience measurement systems available today. PROM was the next logical step."
TruMedia's PROM is just one of the features available as part of iCapture, an audience measurement solution that generates true viewing data for digital, product and window displays by analyzing face images of people watching the displays. Viewers' face images are analyzed in real-time to generate business-critical information such as audience counts, individual exposure times as well as gender and age group demographics.
TruMedia is fully respectful of the audience's privacy: no images are ever recorded, and no uniquely identifiable data are extracted.
About Scala
Founded in 1987, Scala pioneered the Digital Signage industry and today remains the world's largest provider of software for creating digital signage networks, driving more screens that all competitors combined. The company's InfoChannel product line is used for dynamic digital media networks in retail, education, entertainment, government and other industries for diverse applications such as Retail Advertising networks (Retail TV), Corporate Communications (Employee TV), Digital Billboards, Digital Menuboards, Digital Posters, Community Access channels (Cable TV), Hotel lobby signage and information channels, Gas Pump "toppers", Convention Center Signage, Interactive touch-screens and Kiosks, etc. The Company's cutting-edge InfoChannel software platform powers thousands of digital signs around the world including the digital signage networks of Rabobank, IKEA, Bloomberg, Burger King, T-Mobile, Virgin MegaStore, EuroDisney, Kiwi, McDonalds, Warner Brothers, Santiago Airport, Ericsson, The Life Channel, Rikstoto, FuelCast, Repsol, Shell, NorgesGruppen, The Wall Street Journal Office Network and many more. Scala is today headquartered near Philadelphia, PA and has wholly-owned subsidiaries in The Netherlands, France, Norway, and Japan with a direct presence in a number of other locations and countries. Scala's products are primarily sold through an international network of Scala Certified Partners. More information is available at http://www.scala.com.
About TruMedia
TruMedia Technologies Inc. (http://www.tru-media.com) is the leading provider of real-time audience measurement solutions. TruMedia's advanced automated imaging systems deliver accurate viewing measurements for out-of-home advertising on posters, digital signs, TV monitors, display windows and in-store product displays.
Addressing the digital signage, in-store advertising and out-of-home TV markets, as well as product display in windows and point of purchase locations, TruMedia builds upon proprietary video analytics technology developed during the past 5 years within the homeland security industry, to detect and track viewers' faces in order to measure true visual exposure to media and merchandize.
TruMedia has operations on 6 continents - North America, South America, Africa, Asia, Europe and Australia.
# # #