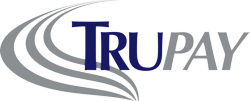 This acquisition is reflective of our overall growth strategy and represents a tremendous opportunity for us to further solidify and broaden our footprint in the Kansas City market
Mishawaka, IN (PRWEB) September 22, 2011
TruPay, one of America's fastest growing and leading independent providers of Payroll and Human Resources solutions announced today that it has completed the acquisition of the payroll division of Paytime, Inc. located in Kansas City, KS.
"This acquisition is reflective of our overall growth strategy and represents a tremendous opportunity for us to further solidify and broaden our footprint in the Kansas City market," states TruPay President Mark Rutledge. Moreover, Paytime's commitment to service excellence is closely aligned with TruPay and our vision to deliver excellence in the areas of payroll and payroll related services.
"Transitioning our payroll customer base to a best in class provider in TruPay will provide our customers with access to greater technology, a high level of customer support and access to a broad selection of payroll related products and services," states Paytime President Jon Shuley. Paytime will continue to market and support Electronic Time and Attendance solutions under the Paytime name.
About TruPay
Founded in 2003, TruPay (http://www.trupay.com) provides easier, faster and better HR & Payroll solutions, built on a foundation of trust and responsiveness. TruPay has twice been named the Growth Company of the Year by the Independent Payroll Providers Association, the 2009 Indiana Company to Watch, twice a finalist in the Indiana Entrepreneurial Awards of Distinction and 2010 and 2011 Inc. 5000 list of America's Fastest Growing Companies. TruPay specializes in providing customized and integrated human capital management solutions, including payroll processing, human resources management, benefits administration and time and labor management to medium and large employee size organizations throughout the United States.
To learn more about TruPay's products and services, please call 1-866-674-7300, or visit http://www.trupay.com for more details.
###