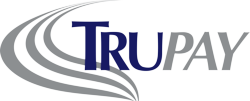 This award and recognition personifies the dedication and hard work of our entire team
Mishawaka, IN (PRWEB) August 30, 2012
TruPay, a nationally recognized and awarded provider of Payroll Solutions and Human Resources Solutions, has been named to the 2012 Inc. 5000 list of America's Fastest Growing Companies and has earned the position of 2684 and industry ranking of 82 on the Inc. 5000's annual ranking. This is the 3rd consecutive year TruPay has been recognized by this prestigious national list.
"We are honored and privileged to be recognized as one of America's fastest growing companies for the second consecutive year," states TruPay President, Mark Rutledge. "This award and recognition personifies the dedication and hard work of our entire team and the tremendous partnership that we have with our clients."
The 2012 Inc. 5000 list measures revenue growth from 2008 through 2011. To qualify, companies must be U.S. based and privately held, independent – not subsidiaries or divisions of other companies and have had at least $100,000 in revenue in 2008, and $2 million in 2011.
In a stagnant economic environment, median growth rate of 2012 Inc. 500|5000 companies remains an impressive 97 percent. The companies on this year's list report having created over 400,000 jobs in the past three years, and aggregate revenue among the honorees reached $299 billion.
About TruPay
Founded in 2003, TruPay (http://www.trupay.com) provides easier, faster and better HR & Payroll solutions, built on a foundation of trust and responsiveness. TruPay has twice been named the IPPA Growth Company of the Year, 2010 and 2011 Inc. 5000 list of America's Fastest Growing Companies and the 2009 Indiana Companies to Watch list and twice a finalist in the Indiana Entrepreneurial Awards of Distinction. TruPay specializes in providing customized and integrated human capital management solutions, including payroll processing, human resources management, benefits administration and time and labor management to medium and large employee size organizations throughout the United States.
For more on Trupay visit http://www.trupay.com