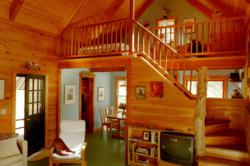 Get 2 gorgeous homes for the price of one on www.bobzio.com
Truro Massachussetts (PRWEB) January 14, 2012
Bobzio.com is a free platform for vacation rental owners, home swappers and local services to market their personal homes and travel oriented business. The Top Vacation Rental Value in Truro, Massachusetts is The Barnhart Holiday Home and Guest House.
Bobzio.com provides a free option where vacation rental owners and travelers can find each other. There is zero cost for displaying a property listing. Combined with holiday rentals anybody wishing to do home swaps or home exchanges is able to connect with other interested parties. The home exchange system uses the same system as the vacation rental platform. An owner can offer a vacation home as both a home exchange and as a vacation rental. This is accomplished by checking the appropriate boxes when constructing a listing. A reservation calendar is available to all users and helps organize records and informs potential users what periods are available to rent or exchange. A phone number can be displayed by the listing owner to facilitate connections with interested parties. There is an email contact option provided at the bottom of each expanded listing.
What sets the Bobzio.com service apart from others besides being absolutely free is the ability to search for exchanges and rentals based on Area Attractions. For example if snow skiing is of interest, a search can be performed and destinations with snow skiing will be displayed. This is particularly convenient when organizing a home exchange.
Bobzio.com has chosen The Barnhart Holiday Home and Guest House as giving an exceptional value to vacationer and is named Bobzio's Best Value Vacation Rental in Truro, Massachusetts. Selection is not based only on cost but rather on the amenities, available activity bundles and level of fun factor. Suggestions for Bobzio's Best Value Vacation Rental can be made by going to http://www.bobzio.com.
###