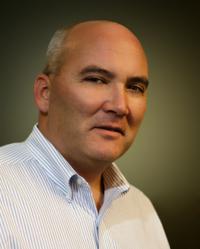 The Trust's 25-year track record is a testament to its relevance as an investment option for credit unions.
Washington, DC (PRWEB) January 10, 2013
Regan has been an active participant in CUFSLP, the administrator of Trust for Credit Unions (TCU), for more than 10 years. CUFSLP is a CUSO comprised of 36 leading credit unions.
Currently president and chief executive officer of Digital Federal Credit Union (DCU), Regan has been a part of the credit union community since 1992, when he joined DCU as an internal auditor and later served as its chief financial officer.
In response to his new appointment, Regan says "The Trust's 25-year track record is a testament to its relevance as an investment option for credit unions. The industry needs to be able to continue to develop investment vehicles that fit credit union balance sheets, and TCU provides a great platform for doing just that. I look forward to joining the Trustees and working on the next evolution of the TCU fund family."
Jim Barr, chairman of the TCU board, states, "Jim brings an important perspective with his experience as an investor in the TCU funds, as well as his involvement with CUFSLP. Paired with his credit union management credentials, Jim is a valuable addition to the board."
According to Chip Filson, president of TCU, trustees are a vital component in the Trust's organizational structure. They oversee the performance of all the service providers and ensure that compliance and risk management practices are always up to date.
"Their ability to take the long view of the Fund's role for credit unions is a key success factor," said Filson. "Trustees ensure that the shareholder's interest is the dominant factor in every discussion."
The Trustees of TCU are elected by the shareholders. The combination of credit union experience and independence reflects both the cooperative design and SEC regulations for Trustee selection.
The seven other trustees are:
Jim Barr: Managing Member, JCB Enterprises, LLC
Rudy Hanley: Chief Executive Officer, SchoolsFirst Federal Credit Union
Stan Hollen: President and Chief Executive Officer, Co-Op Financial Services
Gene O'Rourke: Managing Director, O'Rourke & Associates
Bucky Sebastian: Executive Director, National Credit Union Foundation
Bob Coen: Professor Emeritus of Economics, Northwestern University
Gary Oakland: Retired President and Chief Executive Officer, BECU
TCU is an SEC-registered, open-end mutual fund built on the cooperative principles of member value, democratic governance and financial education. Its investments are limited to only those authorized for credit unions in the Federal Credit Union Act.
The Trust provides credit unions with three investment portfolios, professionally managed and priced daily. Currently, there are more than 100 credit unions investing in TCU with total balances exceeding $1.4 billion in the family of funds.
The Trust for Credit Unions (TCU) is a family of institutional mutual funds offered exclusively to credit unions. Callahan Financial Services is a wholly owned subsidiary of Callahan & Associates and is the distributor of the TCU mutual funds. Goldman Sachs Asset Management. L.P. is the investment adviser of the TCU mutual funds. To obtain a prospectus that contains detailed fund information including investment policies, risk considerations, charges and expenses, call Callahan Financial Services, Inc. at 800-CFS-5678. Please read the prospectus carefully.