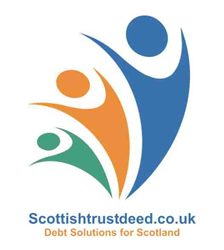 The extended period that the DAS solution provides gives you breathing space to sort your finances out and at the same time combines all your creditor repayments into one
Edinburgh, Scotland (PRWEB) January 22, 2015
The founders of Scottishtrustdeed.co.uk, a leading Scotland debt solutions website, are proud to announce that they have just completed a massive redesign of the site. The trust deed Scotland based website now has a modern look and feel, and is much easier to navigate. As a bonus, the Scottish trust deed website is now mobile and tablet friendly.
In addition to the updated design, Scottishtrustdeed.co.uk has also been updated with new content, and offers even more trusted and helpful advice on debt solution options and how people can get out of debt. The website also now features a new Debt Arrangement Scheme debt solution, as well as handy and unique online calculators that are easy to use; by entering a few simple details, the calculator will immediately let people know if they qualify for the Trust Deed or Debt Arrangement Scheme.
"A Debt Arrangement Scheme is a formal debt management tool which allows you to repay your debt over a longer period," explained a spokesperson for the Trust Deed Scotland debt advice service, adding that this type of debt help is ideal for people who are confident they can repay their debts and just need more time.
"The extended period that the DAS solution provides gives you breathing space to sort your finances out and at the same time combines all your creditor repayments into one."
One of the newly posted articles that is already getting a lot of attention from readers is about the IVA (Individual Voluntary Arrangement) and how it is similar to and different from trust deeds. While both options are good ways to deal with debt and can help people avoid sequestration, the article advises that they should only be considered after consulting with an IVA or Trust Deed expert.
About Scottishtrustdeed.co.uk:
Scottish Trust Deed provides help and advice on all aspects of Trust Deeds. With a Trust Deed people can legally write off up to 90 percent of their debt and be completely debt free in 36 months. Visitors to the newly-redesigned website are welcome to use the Free Trust Deed Calculator to see if they qualify. For more information, please visit http://www.scottishtrustdeed.co.uk/