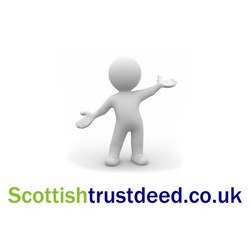 Many people choose to pay for Christmas on their credit cards or with a loan. This year it could prove their undoing
(PRWEB) October 8, 2010
Christmas has always been a financial squeeze for many, but the latest Sky News Hard Times index figures indicates that Christmas could be the final straw for those who intend to borrow to pay for it, claims the debt solutions company Scottish Trust Deed.
The Hard Times table, compiled by Oxford Economics, showed the index had dropped from 94.3 in July to 94.1 in August. This is the lowest figure ever recorded since the index began, and consumers now face finding the money for Christmas during one of the harshest economic environments for 30 years.
The Hard Times Index take into account numerous factors, including inflation, wage rises, benefits, tax changes, the interest on mortgages and credit cards, and the level of government spending on public services. Andrew Goodwin, Oxford Economics' senior economist, said: "The index fell for the nineteenth successive month in August, further increasing the squeeze on households. We expect to see the index falling further over the coming months."
A spokesperson from Scottish Trust Deed, said: "Many people choose to pay for Christmas on their credit cards or with a loan. This year it could prove their undoing. With the Hard Times Index dropping and the Government set to make serious cuts in public sector spending in October, the situation is only set to get worse and could see many more people seeking out debt help from financial advice companies and government charities.
"We're experiencing tougher conditions now than we did in the recession of the 1980s. VAT is set to rise in January and inflation is predicted to be well above the 2% target. That means the cost of living will continue to outstrip any growth in people's wages, reducing how much they have in their pockets to spend.
"Against this backdrop, many people may throw caution to the wind and decide to put Christmas on credit, but we're urging people to think twice before doing so. A combination of spending cuts and increased bills for businesses will lead to further increases in unemployment, and anyone borrowing money for Christmas may not be able to pay it back if the worst happens and they lose their job."
This is a view confirmed by Andrew Goodwin: "Household finances have been under strain for some time now and there is no prospect of any let up in the near future."
So what can consumers do make sure they avoid paying for Christmas on credit? "There's still well over two months to go so if you start planning now you can still have a good one. First, have a hard look at your spending and see if you can cut back on anything now and put the spare money towards your Christmas budget. You might even find selling any unwanted possessions on eBay will help you raise some extra cash towards it. Second, decide on what your budget for each person will be and aim to spend less this year on everyone overall. Take advantage of any special offers, vouchers and sales. There are many websites out there with discount codes for shopping online that can considerably reduce how much your spend.
"Finally, if your debts are mounting rapidly and you can't see any way you'll be financially afloat for Christmas, take action now and talk to someone professional. Many people's financial problems come to a head around Christmas and Scottish Trust Deed has helped countless people find debt solutions when they've been in serious crisis. While you might not necessarily have the money to afford a lavish Christmas afterwards, what you will have is peace of mind and no debt collectors chasing you. And that's more valuable than anything wrapped up under the tree."
# # #