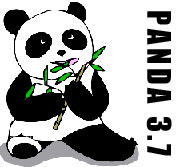 Google has now confirmed that there was a refresh to the Panda algorithm on Friday, June 9th.
New York City, NY (PRWEB) June 27, 2012
Google has now confirmed that there was a refresh to the Panda algorithm on Friday, June 9th. Google said, "Panda data refresh started rolling out on Friday. Less than 1% of queries noticeably affected in the U.S. & 1% worldwide." Chatter on a number of SEO forums has been high in response to the possible update and now Google has confirmed that there was indeed an update.
Panda was originally rolled out in early 2011 and affected up to 12% of search results. The algorithm change was implemented to crack down on thin content, content farms sites with high ad-to-content ratios and a number of other quality issues. Since then Google has rolled out more than ten updates to Panda that help to tweak certain aspects of the Panda algorithm.
In addition to Panda, Google launched the new Penguin update on April 24th of this year aimed at penalizing sites that were over-optimized or had link building techniques that were against Google's quality standards. Many webmasters saw rankings drop from page 1 to past page 10 in an instant.
With the consistent updates from Google becoming a regular occurrence and the threat of losing all past online marketing efforts to a change in the algorithm, small business owners are becoming increasing aware that they are at risk of being "Google bombed." Traffic can literally come to a screeching halt by a change to the algorithm that affects a site owner's rankings. Now more than ever it is becoming very important to find a reputable SEO company that can be trusted and is up to date on the latest techniques for SEO, link building and content development. Quality standards are of upmost importance for businesses that want to continue to thrive in the online world.
Pro Media One is an established SEO and web design firm and among a few reputable seo companies that can consistently deliver results to small and medium sized businesses looking to build a strong online marketing campaign. For more information, visit http://www.TopSeoSolutions.net.