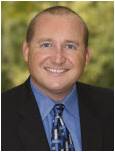 Portland, Oregon (PRWEB) June 28, 2013
Trusted Team, is a new online referral marketing and business development platform, and is proud to announced a strategic alliance with ActionCOACH business coaching. Founded in 2011, Portland based TrustedTeam is preparing to move out of a successful beta phase and open its network to business owners and professionals across the globe.
TrustedTeam's cloud-based model provides a collaborative marketing environment that leverages the strength of professional relationships. The online co-marketing engine allows professionals and small businesses to cross-promote members of their team. The result is an increase in both the reach of their marketing communications, and the overall value of their marketing efforts.
One of the most dynamic tools available to TrustedTeam partners is a monthly email campaign produced and ready for partners to send to their distribution lists. The monthly email is completely automated by TrustedTeam, but allows partners to customize the message for their specific audience.
ActionCOACH, founded by Brad Sugars in 1993, is a worldwide franchise with 1,000 offices in 49 countries around the world. The leader in business coaching, ActionCOACH provides business owners the tools they need to improve their business through its proven system of business development. Coaches help small and medium sized businesses guarantee results with strategies designed to improve their sales, marketing, management, team building and other components of successful businesses.
"We believe that the opportunity to work with ActionCOACH is a tremendous value add for our TrustedTeam partners," said Brandon Barnum, CEO at TrustedTeam. "Working with a coach unlocks true potential, and our job is to help our business partners reach that potential. Our relationship with ActionCOACH is a natural fit."
ActionCOACH U.S. and Canada CEO Jodie Shaw agreed. "By working globally with Trusted Team, we can bring the systems and tools of the industry's leading business and executive coaching company to thousands of business owners and executive teams creating world abundance through business re-education," she said.
The concept of a strategic Alliance between the two companies emerged from the experience of one of ActionCOACH's local coaches, Terry Elton. Terry was part of the beta phase for TrustedTeam, and after one year he saw an increase of over $31,000 in his business; he attributed that success to the TrustedTeam model. Elton went directly to Sheri Winesett, Vice President of Strategic Partnerships at ActionCOACH. Winesett is in charge of Strategic Alliances for the international company and immediately saw the value of introducing the TrustedTeam model to their network of Business Coaches around the world.
"The TrustedTeam model is at the core of a sound business marketing strategy," said Winesett. "It builds on the collaborative spirit and synergy of successful team members."
What sets the Trusted Team model apart from other referral networks is the "nature of the connections between members of the team," said Barnum. "Our model is based on the personal and professional relationships between business; quality over quantity."
Brandon Barnum, CEO
TrustedTeam.com
Brad Sugars, Founder
Actioncoach.com
"TrustedTeam is Proud to Support The HOME Foundation"
About The HOME Foundation:
The Helping Others Means Everything, or The HOME Foundation, is a not-for-profit organization dedicated to helping our Family of Charities. Frankie Verdugo, President of The HOME Foundation, wants to help as many worthy charities as possible as they struggle during these tough economic times. Frankie Verdugo helps raise funds through luxury dream home raffles, home giveaways, prizes, and high profile celebrity events in Hollywood. "Our mission is to help charities reach their fundraising goals and to bring awareness to their praiseworthy causes."