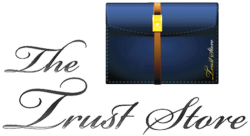 attorneys profit from increased exposure while clients benefit by receiving a free online consultation, increased convenience, expert attorney drafted documents backed by a 100% money back guarantee, and of course, substantial cost savings
Los Angeles, CA (PRWEB) May 04, 2011
The Trust Store California Estate Planning Attorneys today announce that they will beat LegalZoom pricing on California living trust packages. The Trust Store is the first full service California law firm to cut down on estate planning attorney expenses by serving clients online via Skype's video conferencing. A full package of California estate planning documents including an attorney consultation, revocable living trust, certification of trust, assignment of assets, personalized funding instructions, pour-over last will and testament, durable financial power of attorney, advanced health care directive, HIPAA authorization, real estate transfer deed, and preliminary change in ownership report will be customized for Californians at just under $500 online at The Trust Store. LegalZoom's living trust package, including a revocable living trust, pour-over will, advanced health care directive, durable financial power of attorney, real estate transfer deed, as well as other features, starts at $533 in California. But LegalZoom's living trust packages do not include attorney consultations or attorney customized estate planning documents.
Conversely, The Trust Store does provide Californians with the benefit of expert attorney advice as well as customized estate planning documents when they purchase a trust online. This will not only help people to avoid a costly and time consuming Probate or Conservatorship which is normally achieved through proper "death planning," but also The Trust Store's estate planning attorneys examine "lifetime planning" issues surrounding family dynamics, long term care, and especially, asset protection. Such sophisticated personalized "life planning" in addition to "death planning," is unlikely to be fully addressed and accurately resolved by a do it yourself trust software program.
What's more, the extraordinary need for proficient "life planning" in conjunction with the estate planning process, will undoubtedly become more evident in the very near future. Indeed, we are already seeing significant indicators of the heightened importance of long term care and asset protection planning. For instance, recent studies by U.S. Trust as well as Dr. Eric Brucker of Widener University suggests that the majority of Baby Boomers and Seniors are more worried about becoming destitute due to the high costs of long term care, than they are about leaving an inheritance to their children. Addressing and solving long term care insolvency issues is where seeking the advice of an experienced estate planning and elder law attorney is going to really make a huge difference for tens of thousands of middle class Californians.
To be sure, traditional estate planning law firms offer this type of invaluable planning but at a cost that hasn't always been easy for middle class Californians to afford. On the other hand, online do it yourself trust providers charge relatively little but they don't offer consumers the guidance of an experienced and knowledgeable elder law attorney. The Trust Store however, offers a middle ground.
At The Trust Store, California elder law attorneys create personalized estate planning documents for less by cutting down on their overhead with the help of online applications such as Skype's video conferencing. These cost savings are then passed on to clients of The Trust Store. Randall Kaiden, licensed California attorney-at-law and principal owner of The Trust Store, said that "attorneys profit from increased exposure while clients benefit by receiving a free online consultation, increased convenience, expert attorney drafted documents backed by a 100% money back guarantee, and of course, substantial cost savings." The net effect is that Californians can now have their legal documents professionally produced in a virtual law firm environment for less than LegalZoom's prices on a full California living trust package. In addition, The Trust Store's packages are offered at less than half the typical price charged by most traditionally based California estate planning attorneys. To find out more information about The Trust Store's California Living Trust Packages, click here.
About The Trust Store
The Trust Store was founded in 2010. It was conceived and developed by Randall Kaiden, attorney-at-law, to meet the needs of middle class families who want quality legal representation but can't easily afford to pay typical law firm prices. All types of California trust services are provided through the website. The site additionally offers many free resources such as a personal case evaluator tool, online instructional elder law videos, and estate planning webinars. It is also home of The California Senior News and California Senior Forum. For more information about the services and tools provided, visit http://www.the-trust-store.com or call 818-505-5561.
# # #