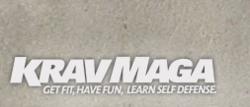 We feel so lucky to have 'Lethal' Lana coming into Krav Maga of San Francisco to do a seminar.
San Francisco, CA (PRWEB) September 10, 2011
Krav Maga TRX training of San Francisco is proud to announce that it will be hosting the Brazilian Jiu-Jitsu champion, "Lethal" Lana Stefanac, at their location at 1455 Bush Street in San Francisco. The championship fighter will appear on Saturday, September 17 and host an informative seminar from 1 to 3 p.m. The cost of the event is $59 for members and $79 for non-members.
"We feel so lucky to have 'Lethal' Lana coming into Krav Maga of San Francisco to do a seminar," said Barny Foland, lead instructor for Krav Maga of San Francisco. "It should be a great and informative afternoon for everyone."
Krav Maga of San Francisco offers the Krav Maga system, the official hand-to-hand combat system used by members of the elite Israeli defense force. It is a very effective form of self-defense for both men and women. The appearance of "Lethal" Lana will show members a different form of defense in addition to a hearty workout.
"Lethal" Lana is a heavy weight champion in Brazilian Jiu-Jitsu and is a GI-No GI and MMA cage fighter. She is also a four-time gold medalist in the Pan American Games and a Brazilian Jiu-Jitsu black belt. She is perfect in 143 career fights (143-0-0), undefeated in MMA matches (6-0-0) and sports a 63-3-0 record in No GI fights.
To see more about "Lethal" Lana, view her video on YouTube at http://www.youtube.com/watch?v=tE7bA_pLTBA.
To register for the seminar or for more information about Krav Maga self-defense training classes, call (415) 658-9226 or visit http://www.kravmaga-sf.com.
About Krav Maga of San Francisco
Krav Maga Traning Center (KMSF) is a San Francisco fitness club specializing in Krav Maga, the self-defense system used by the Israeli defense force and law enforcement agencies throughout the United States. In addition to teaching self-defense classes, KMSF also teaches numerous fitness classes, including CrossFit training, TRX Training, Yoga, KO Bag fitness classes, and conditioning and fighting classes.
# # #