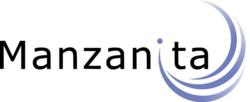 Poway, California (Vocus/PRWEB) March 22, 2011
Manzanita Systems, Inc., the manufacturer of essential MPEG solutions for digital television, VOD, and digital ad insertion will showcase an expanded line of products at the NAB Show 2011 in Booth SU6910. In addition to its renowned transport stream multiplexers and analyzers, the company is demonstrating for the first time two new solutions: a transport stream editor (TS Editor) and an adaptive transport stream (ATS) multiplexer.
Manzanita TS Editor
The Manzanita transport stream editor is an easy-to-use application for editing and modifying video-on-demand and advertising assets without re-encoding the original files. It enables content and service providers to quickly and frame-accurately edit MPEG-2 TS files – arbitrarily at any frame – to insert or take out commercials, promos, or black video. It also adds and removes SCTE-35 messages from VOD assets for dynamic advertising insertion. The resulting assets adhere to the high benchmark of standards compliances set by other Manzanita solutions.
The Manzanita TS Editor includes optional tools for modifying transport stream packets and tables, and editing fields within the various structures, such as the transport, adaptation and PES headers. The TS Editor tools are designed for technical staff working in test environments to create error conditions or fix problems with existing transport stream files.
Manzanita ATS Multiplexer
Leveraging Manzanita's decades of experience with transport stream multiplexing, the ATS Multiplexer enables content and service providers to create or repair adaptive transport stream files used in IP streaming applications. Adaptive streaming formats are being adopted for IP video delivery because they provide a high quality user experience at a lower cost. Content that is encoded into multiple streams at various data rates is segmented by the Manzanita ATS into equal parts without breaking transport stream compliance with industry standards. Streams encoded at different data rates maintain perfect audio and video time synchronization throughout the IP streaming process enabling seamless advertising insertion.
At the NAB Show, Manzanita will also demonstrate its other essential MPEG solutions including:
Manzanita CrossCheck™: a fast and cost-effective solution for the comprehensive verification of transport stream files in environments such as VOD, advertisement insertion, and In-Flight Entertainment. Content and service providers use CrossCheck throughout their aggregation, ingest, encoding, production, and distribution workflows because CrossCheck's automation speeds the time required to verify and distribute assets while reducing the manual labor costs and producing higher quality results. In addition to checking for compliance with standards, CrossCheck verifies the presence of 608 and 708 closed captions, SCTE-20 captions and XDS data. It also confirms the Active Format Description (AFD) flags which may be used to generate Wide Screen Signaling (WSS) information.
MP2TSAE 5.0: a new major upgrade to Manzanita's MPEG-2 transport stream analyzer software. The TS analyzer enables technical staff to identify media interoperability problems, shorten troubleshooting cycles and speed the development of MPEG solutions and workflows. The new version expands the TS analysis against MPEG, ATSC and DVB standards adding checks for over a hundred additional TS parameters. It improves usability with enhanced plots; and displays many new parameters such as caption types and channels, XDS program ratings, and audio dial-norm settings. MP2TSAE 5.0 also includes a flexible configuration editor that provides fine control over the hundreds of analysis parameters and enables users to easily define, customize and manage their own analysis configurations.
MP2TSME 6.0: The Manzanita transport stream multiplexer software is the de facto solution selected by leading network operators, post production facilities, and content providers to create transport streams for a variety of MPEG and VOD applications. The TS mux is an industry-leader in offline multiplexing because of its vast array of features and its proven multiplexing core technology. Manzanita's multiplexer software utilizes a robust multiplexer engine to produce professional-grade, single-program and multiple-program transport stream files.
About Manzanita Systems, Inc.
Manzanita Systems is a leading provider of essential MPEG software solutions for digital television, VOD, and digital ad insertion. Renowned for adherence to standards, Manzanita's transport stream analyzer and multiplexer are indispensable tools that enable service providers, broadcasters, post-production houses, and manufacturers of digital video technologies to produce better MPEG content, workflows, and solutions. The Manzanita products are available as standalone applications and SDKs for offline and real-time applications. Learn more about Manzanita's proven solutions at http://www.manzanitasystems.com.
###