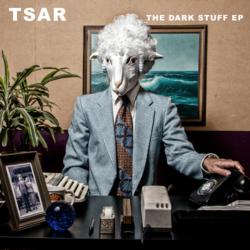 (PRWEB UK) 25 September 2012
TSAR were formed in Los Angeles in 1998 and quickly planted their flag in the name of a new kind rock at the center of the exploding Silverlake music scene. Garage rockers, punks and glam babies alike flocked to eastside clubs to catch TSAR's bombastic live performances and catchy power-pop/punk songwriting.
A bidding war resulted in a major label signing (Hollywood Records) and a record produced by a Grammy-winner (Rob Cavallo). Despite all that, the self-titled debut is a stunning combination of hooky rock swagger and majestic balladry that you have probably never heard. The band began work on their follow-up, booking time in a Silverlake studio slated for demolition the following week. The result was the decidedly darker "Band-Girls-Money," released on TVT Records. Through it all TSAR continued to play around LA with bands like Jet, The Walkmen and Social Distortion, and toured with Duran Duran, the New York Dolls, Marvelous 3, and Eve 6, among many others. Live television appearances included multiple performances on CBS' "The Late Late Show".
TSAR's music has recently been used in computer games (Burnout Revenge & Burnout Legends, 2010) and featured in the title sequence of a Hollywood movie (Super, 2011).
2012 sees the band return with new 5-track EP kicked of with a suitably bizaare music video for "Police Station".
http://www.youtube.com/watch?v=y6hTPRYg91c
1. Punctual Alcoholic
2. Police Station
3. Little Women
4. White Lipstick
5. Something Bad Happened To Me
The Dark Stuff EP is out now on Lojinx
http://www.lojinx.com/tsar
http://www.facebook.com/RockGroupTsar
http://www.twitter.com/RockGroupTsar