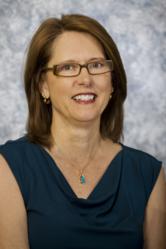 Dallas, TX (PRWEB) June 01, 2011
Austin area certified public accountant Donna Wesling was recently named chairman of the 28,000-member Texas Society of Certified Public Accountants (TSCPA).
Wesling was selected by the Committee on Nominations and affirmed by an all-member vote, she has a 30-year history of service to TSCPA and its chapters.
Wesling will serve a one-year term as the society's volunteer leader and will chair the organization's board of directors, which sets policy, manages programs and oversees activities designed to serve Texas CPAs.
She was chosen the TSCPA Young CPA of the Year in 1986-87, and has been a member of the Board of Directors of TSCPA for 22 years at various times in her career. Wesling served five years on TSCPA's Executive Committee and Executive Boards, including a term as secretary in 1994-95.
She has also acted as chair for TSCPA's Continuing Professional Education Council for three years, receiving appointments from three different TSCPA presidents.
In addition to her leadership roles within the TSCPA, Wesling is an active member of the Lakeway/Lake Travis Rotary Club, the Lake Travis Chamber of Commerce, and has served on the Lake Travis High School Business Advisory Council.
Born in Galveston and raised in Corpus Christi, Wesling graduated summa cum laude from Texas A&M University and began her accounting career at local CPA firms in Bryan and Austin.
About TSCPA
TSCPA (http://www.tscpa.org) is a nonprofit, voluntary, professional organization representing Texas CPAs. The society has 20 local chapters statewide and 28,000 members, one of the largest in-state memberships of any state CPA society in the United States. TSCPA is committed to serving the public interest with programs that advance the highest standards of ethics and practice within the CPA profession.
###