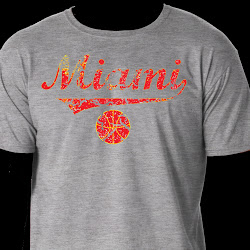 Our new office in Miami will give us the opportunity to include new service areas for our customers. We are about to hire local sales staff to serve the market
Hilton Head Island, SC (PRWEB) December 14, 2012
T-Shirtshack.com, the popular online community for custom designed T-Shirts, has just got a brick and mortar office at 1111 Lincoln Road, Miami Beach. This online store previously operated under the name SonicShack, and is one of the most preferred destinations across the web for people looking to create their own custom deigned T-Shirts. Creating own custom designed apparels is surprisingly easy at T-Shirtshack.com because visitors can upload texts and images of their own choice. These custom made shirts are extremely popular as gifts for different occasions. Many corporate houses also utilize these shirts and jackets extensively as their company uniform.
With the launch of their sales office, T-Shirtshack.com looks to enter the market in a much bigger way. The company sources have informed that they would be hiring sales staff to serve the Miami area. Talking about the objective behind the opening of their sales office in Miami, the CEO of the company said, "Our new office in Miami will give us the opportunity to include new service areas for our customers. We are about to hire local sales staff to serve the market."
Custom designing and printing is the latest trend in the apparel industry and many customers are no longer interested in ready-made garments with traditional designs and styles. With a custom designing store, they can use their own imagination to create something that stands out from the crowd.
About the Company: T-shirtshack is the new name of online custom T-shirt printing website SonicShack. Under this new brand name, the company is offering a wide array of new facilities to make it an advanced online platform to make money online by designing T-shirts. The store has just opened a new sales office in Miami.