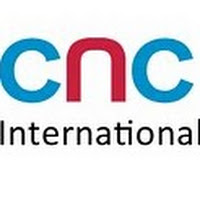 (PRWEB) May 31, 2013
Cnc-Shopping.co.uk, a European leader in the online sale of CNC parts, is currently offering, at unbeatable prices, a range of TELEMECANIQUE programmable logic controllers for CNC machine tools and production equipment.
Programmable logic controllers are widely used in industry, whether in the manufacturing sector (manufacturing of finished items or sub-assemblies) or process manufacturing sector (manufacturing of raw materials).
The Programmable Logic Controller (PLC) is a programmable electronic device, suitable for the industrial environment, which performs automation functions for controlling pre-actuators and actuators based on logical, analogue and digital information. Therefore, where older automated systems are concerned, which use hundreds or even thousands of relays, one PLC is all that is now required.
These programmable logic controllers can also be found in building management, logistics and packaging systems and are ideally suited to any other type of activity that requires fast execution.
Acquired by the Schneider Electric Group in 1988, TELEMECANIQUE has become a leading historical brand in the manufacturing of TSX programmable logic controllers.
Overload, short circuit, general wear of components or even poor usage habits are some of the causes that are associated with the damage or malfunction of a CNC PLC.
Replacing a programmable logic controller allows you to reduce unplanned downtime and control your maintenance budget.
On Cnc-Shopping.co.uk, a wide range of TSX PLCs are available (TSX07, TSX17, TSX27, TSX37, TSX47, TSX67, TSX87 and TSX107), as well as TELEMECANIQUE extension modules and batteries, such as :

the TELEMECANIQUE TSX DEF812 PLC extension module. This product is now available online on Cnc-Shopping.com. This TELEMECANIQUE TSX DEF812 extension module for PLCs has 8 isolated 24Vdcc inputs. This TELEMECANIQUE TSX-DEF812 module is ready to be installed on an industrial machine and comes with a warranty.
the TELEMECANIQUE TSX-17 lithium battery, a PLC back-up battery with a 3V rated voltage and identified under reference TELEMECANIQUE TSX-17-ACC1 (TSX17ACC1). This is a lithium battery for TELEMECANIQUE TSX 17-20 and TSX 17-10 PLC units and for the programmable logic controller TSX17 Micro PLC series. This battery has a connector which can be linked to a TELEMECANIQUE TSX-17 PLC unit. It can be installed on the TSX17-20 product range (TSX172-2028E, TSX172-2044E, TSX172-3428E, TSX172-3444EE, TSX172-2012E, TSX4012E) as well as the TSX17-10 product range (TSX171-2028E, TSX171-3428E, TSX-171-2002E, TSX171-4002E).
the TELEMECANIQUE TSX-17 PLC unit, also identified under reference TSX-173428 (TSX-17 172 3428, TSX 17-20 CA 34E/Relay). This TELEMECANIQUE TSX-17 PLC is suitable for replacing a defective PLC. It is now available in reconditioned state on Cnc-Shopping.co.uk and comes with a warranty.
In addition, TELEMECANIQUE TSX automation products, full PLC modules, E-S modules (analogue or digital), PLC card processors, PLC power supplies, communication processors, RAM EPROM memory cards, PL7-2 cartridges, the TELEMECANIQUE PLC extension unit, TELEMECANIQUE PLC software (cartridge) and MASAP ALTIVAR drives, are currently available online.
With a view to ensuring that it meets the needs of its customers, Cnc-Shopping.co.uk tests all of its products in order to ensure their proper functioning and to offer its customers unbeatable quality.
The technical department is on hand to answer any technical questions relating to its products to ensure that each client receives the necessary support as part of its policy of preventive maintenance.
About Cnc-Shopping.co.uk :
Cnc-Shopping.co.uk is specialised in the online sale of CNC spare parts for numerical and PLC control machine tools. The web site offers a wide range of CNC spare parts from reputed manufacturers in the field of numerically-controlled machine tools.
Cnc-Shopping.co.uk provides :

a range of CNC parts for machine tools,
an indication of product availability in real time,
quick delivery and in accordance with specific needs,
good value for money on its CNC parts.
To discover the full Cnc-Shopping.co.uk offer, just log on to Cnc-Shopping.co.uk to benefit from all of the online offers and to view the new product offers for the optimum maintenance of your CNC machine tools.
CNC-Shopping Intl.
19 avenue Albert Thomas
93320 Les Pavillons-sous-Bois
France
Tel. : +33 (0)1 48 50 92 99
Fax : +33 (0) 1 48 49 56 14
8.30am to 12 noon and 2pm to 6.30pm
Online website : 24 hours a day, 7 days a week