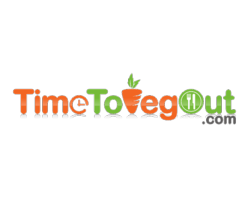 "Businesses get to advertise to a unique and pre-qualified group of consumers and the consumer gets to have a pre-qualified business delivered to their inbox. This truly is a win-win situation for the merchant and the subscriber"
- Frank Bradshaw
Brooklyn, NY (PRWEB) December 01, 2011
TimeToVegOut.com has partnered with local vegetarian and vegan organizations to find establishments that want to deliver high quality products, at deep discounts, to a targeted audience: local vegans and vegetarians.
When it comes to group-buying sites, there are many and they cover the spectrum from motorcycle parts to musical instruments. TimeToVegOut.com is the only site that caters to the lifestyles of vegetarians and vegans. From dining, to clothing, to excursions, their subscribers know they are diligently working to provide them deep discounts on things that fit their dining, culinary and ethical standards.
Because of the nature of the site, their subscribers don't have to worry about receiving a daily newsletter advertising a massage next to a picture of a steak on a grill. TimeToVegOut.com's subscribers can expect deals that meet their high ethical and moral standards.
TimeToVegOut.com goes to great lengths to talk to each merchant and verify that their products or offerings will meet their and their subscriber's standards.
"Vegans and vegetarians have in their hands, buying power in the tens of billions of dollars." says Frank Bradshaw, founder and President of TimeToVegOut.com. " They are a loyal block of consumers and not averse to paying a bit more if it means satisfying their culinary, ethical or moral standards. They shouldn't have to compromise their wallets or their ideals to find a good deal. TimeToVegOut.com will bring them what any consumer wants: great deals at great prices"
TimeToVegOut.com not only brings great deals to its subscribers but it also brings merchants to the forefront, many of which mire in obscurity. A group buying platform allows a merchant to reach a dedicated group of potential customers by having the deal publisher drop the deal in the subscriber's lap. Consumers can register at the site to start receiving these deals by email. Registration is easy at http://www.timetovegout.com/account/register/ and you'll start receiving updates on upcoming deals and information about TimeToVegOut.com shortly thereafter.
TimeToVegOut.com has launched New York City and nationwide deals. TimeToVegOut.com will be expanding to five new markets in the next three months and will aggressively pursue nationwide deals as well. Current deals and future deals can be found at: http://www.timetovegout.com
For vegan and vegetarian business owners seeking to run a deal campaign with TimeToVegOut.com, send an email to info(at)timetovegout(dot)com to discuss partnership opportunities.
About TimeToVegOut.com:
TimeToVegOut.com is located in Brooklyn NY. Frank Bradshaw, the founder and president, is an omnivore living in a vegetarian household and a group buying aficionado. Frank wondered why there weren't any sites addressing the needs of vegans and vegetarians and decided to build his own site. TimeToVegOut.com was born.
Contact:
Frank Bradshaw
President
frank(at)timetovegout(dot)com
TimeToVegOut.com
(855) Time To Veg (855-846-3868)
http://www.timetovegout.com
###