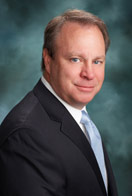 Truckers and the trucking companies that employ them should not be able to get away with blaming a crash on the GPS system.
Tulsa, Okla. (PRWEB) November 29, 2012
Oklahoma truck accident attorney Robert Rode today voiced support for efforts to investigate and address tractor-trailer crashes related to truckers' reliance on GPS navigation systems that were designed for small passenger vehicles.
"Our firm encourages the promotion of anything to make trucking safer, in particular the use of navigation systems that take into account commercial vehicle restrictions such as height limits," Mr. Rode said. "However, it is important to keep in mind that truck drivers are ultimately responsible for the routes they choose and how they react to hazards like low-clearance bridges."
Mr. Rode is the founder of the Rode Law Firm in Tulsa, which represents the victims of truck accidents throughout Oklahoma and across the nation. He was referring to several new inquiries into how truck drivers use GPS systems and what role they could play in truck accidents, particularly those where a tractor-trailer or other heavy truck strikes a low overpass or bridge because the truck driver followed a route suggested by a navigation system that was meant for a car.
The American Transportation Research Institute is currently surveying professional truck drivers and companies about their use of GPS technology in an effort to better understand risks and benefits of using GPS units and learn about drivers' attitudes about the technology. Survey results will be used in research on driver preferences and the prevalence of the use of GPS units by commercial drivers.
The survey comes at a time when some are questioning the role of GPS systems in truck accidents. For example, U.S. Sen. Charles Schumer of New York last month called for national standards for the use of GPS units in commercial trucks, as well as a U.S. Department of Transportation investigation into a Buffalo, N.Y., railroad overpass that has been struck by trucks 32 times in the past few years, according to a National Public Radio report.
"At the Rode Law Firm, we support these efforts to find out more about the relationship between GPS use and truck accidents," Mr. Rode said. He encouraged trucking companies to provide truck drivers with GPS units that use routing systems that take into account 18-wheelers' greater height, weight and size, instead of relying on units meant for four-wheeled passenger vehicles.
However, Mr. Rode pointed out that while every effort should be made to make sure truck drivers use the right kind of GPS systems and use them properly, technology itself does not cause accidents.
"Truck drivers -- not computers -- are ultimately responsible for avoiding accidents," he said. "Truckers and the trucking companies that employ them should not be able to get away with blaming a crash on the GPS system."
Even though navigation systems designed for large truck are generally considered reliable, Mr. Rode said it is still important to review what role the system's routing might have played in any truck accident.
"GPS systems are just one of many factors that must be investigated and analyzed when reviewing a truck accident," Mr. Rode said. "Accidents involving tractor-trailers are often much more complex than a typical car accident. That's why it's important to work with an experienced truck accident lawyer who has the resources to fully investigate all aspects of the crash."
He encouraged anyone who has been injured in an Oklahoma truck accident to seek legal counsel from a qualified Tulsa personal injury attorney like the ones at the Rode Law Firm.
About The Rode Law Firm
Attorney Robert L. Rode established the Rode Law Firm in 1992 with a focus on helping people who have been hurt in serious accidents, including Oklahoma truck crashes. The firm remains committed to providing aggressive, effective legal advocacy for victims of other people's carelessness, negligence and recklessness. The Rode Law Firm is based in Tulsa and maintains an office in Sapulpa, Oklahoma. The firm's accident attorneys and legal staff serves clients across the state, including Oklahoma City, Norman, Broken Arrow, Lawton, Edmond, Moore, Midwest City, Enid, Stillwater, Muskogee, Bartlesville, Shawnee, Owasso and Ponca City. The firm provides free case evaluations. The firm's Tulsa office is located at 400 South Boston Avenue, #500, Tulsa, OK 74103. To learn more, call (918) 599-8880 or use the firm's online contact form.