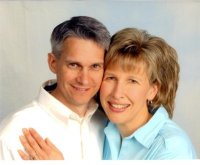 The Plan is a unique adaptation of the Bible that will increase your reading experience and understanding of God's Word.
Tulsa, OK (PRWEB) April 27, 2012
The Plan Bible (TM), the organization founded by Jeff Swanson, has developed the perfect marriage between science and faith, fusing the high tech, modern world with the timeless Word of God, organizing the complete NIV Bible into chronological order that takes advantage of the eBook format to help readers trace the prophecies and navigate through the Bible in an entirely groundbreaking manner.
Students of biblical genealogies, biblical prophecy, and Christians of all levels of study will doubtless discover a new dimension of understanding when they purchase The Plan http://www.PlanBible.com.
In addition to enhancing our current knowledge of the Bible, Swanson has added a new layer to our understanding of the Bible by using a computer program to place exact dates on the story of creation and other biblical accounts, giving readers greater historical context and a concrete way to place the events, thus bringing the Bible to life.
Tim LaHaye has been a long-time scholar of biblical prophecy and has published many titles, including co-authoring the left behind series, making his remarks on The Plan for eBook truly extraordinary, finding what Swanson has done as truly remarkable; presenting God's Word is in a manner that was never before possible.
Press release submission by M3 New Media Author Marketing Tulsa, OK.