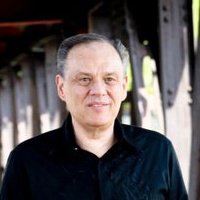 Organic Christianity is more about renewing your mind to who you already are, than trying to become who you aren't
Tulsa, OK (PRWEB) March 23, 2012
Organic Christianity shares the raw Gospel, free from the religious trappings that often hold believers back from experiencing true freedom and real productivity. Christians today hunger to replace the frustrations of their faith with the ecstasy and extraordinary abundant life that the Scriptures promise.
One of the key questions of our time is, why is there such a disconnect between Christianity and the many corridors of modern culture? Could it be the difference between Christianity and organic Christianity? "Organic Christianity is about a faith based on grace (or unmerited favor) and is more about the exchanged life than the changed life," writes author Ron McIntosh, noted speaker, writer, teacher, minister and life coach.
Filled with generous portions of easy-to-digest concepts and proven strategies to rediscover Christianity's basics, each chapter concludes with thoughts and questions designed to engage readers and stimulate real-life responses. All of the fascinating statistics and modern-day examples have been thoroughly researched citing credible sources throughout.
Based on the simple equation that Jesus + Nothing = Everything, the author knowledgeably crafts a message that clearly reveals how believers must see the organic meaning of grace, love, righteousness, and faith, which will move them into the ultimate, natural, manifestation of God's Kingdom.
The readers' perspective of Christianity will be profoundly impacted through personal, supernatural revelations and stories shared throughout. Tackling issues such as Spiritual Schizophrenia to examining the five aspects of a person's personal belief system, every page is thought-provoking and motivating.
"Organic Christianity is more about renewing your mind to who you already are, than trying to become who you aren't," writes the author. He expounds on this crucial element of identity with great expertise.
Ron McIntosh has a successful ministry and is president of IMPACT, a leadership and coaching ministry dedicated to helping people reach their full potential and productivity level. He travels worldwide sharing his approaches to leading a successful spiritual, economic, and physical life. You can follow Ron on Social Media: Twitter, Facebook and YouTube from his Website.
Destiny Image Publishers provides a platform of national and international ministry for New York Times and USA Today best-selling authors, including T.D. Jakes, Tommy Tenney, and Myles Munroe. M3 New Media is a Digital PR firm based in Tulsa, OK and works with many publishers in distribution and channel marketing of books and E-Books.