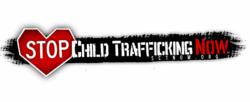 The passing of this ordinance was another step forward in the fight against child sex slavery.
Tulsa, OK (PRWEB) May 20, 2012
Kristin Weis, ambassador for Stop Child Trafficking Now http://SCTNow.org in Tulsa, Oklahoma successfully lobbied before city council in favor of passing a law that would mandate massage parlors to enforce stricter licensing requirements. Her efforts, combined with law enforcement's due diligence, turned a proposed solution into a reality, reports M3 New Media.
Massage parlors in Oklahoma have been allowed to basically run unsupervised. Its employees were not required to display identification nor did they need to be licensed. As a result, there were reports of prostitution and sex trafficking of underage girls occurring behind its closed doors, and law enforcement lacked the legal grounds needed to control it.
On January 26, 2012, ordinance number 22623 was passed, and on March 1, 2012, it became operational. This law maintains that if an employee is caught facilitating prostitution or working without a license or proper identification he/she will be charged with a misdemeanor, given a fine and his/her license will be revoked.
In addition to the requirement for all licensees to now be fingerprinted, newly stringent standards have been imposed so that license applications can be rejected based on certain criteria. Applicants may be disqualified if they have a criminal record, have had their license previously revoked or suspended within the past three years of their application date, or have had a prior application denied. The newly passed ordinance allows law enforcement to more strictly supervise massage parlors, preventing illegal activities such a sex trafficking and prostitution before they start.
SCTNow presses forward with the mission of funding investigative teams to identify the predators who are sexually exploiting children.
As a key advocate for SCTNow, Kristin has devoted the past four years to stopping child trafficking. The passing of this ordinance was another step forward in the fight against child sex slavery.
Since the activation of the new ordinance at least three arrests have been made at massage parlors by law enforcement, says Weis.
To learn more about the work Kristin Weis is involved in, visit the national website at http://www.SCTNow.org.
Press release donated by M3 New Media Tulsa's Online Digital PR Firm
Stop Child Trafficking Now is a 501(c)3 not-for-profit charitable corporation, incorporated in the state of Tennessee. Stop Child Trafficking Now funds efforts that target the demand-side of child sex trafficking.