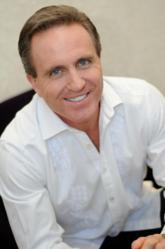 Tulsa, OK (PRWEB) September 05, 2012
Tim Redmond, world renowned speaker, author, and business makeover specialist, explained that his new book Power to Create was birthed as he and his wife, Sandy, sat over breakfast discussing the confusion and uncertainty so many people operate from regarding their purpose, their relationships, and their finances. He wanted to address and dispel that confusion. The answer was writing the book, Power to Create.
"Every week as I travel around the world speaking and coaching," Tim explains, "I am face to face with so many people who are struggling in these 3 crucial areas: purpose, relationships, and finances. In most cases, the problem isn't the challenge itself but how they look at themselves and their capacities to handle the challenge."
Writing "Power to Create" has afforded Tim the platform from which to further his mission to help others break free from lives of mediocrity. Readers of this book will:

Find their unique purpose and powerfully live it.
Bring clarity, power, and balance to the creative gift the Creator gave them to transform their world.
Instill greater confidence, strengthen relationships and increase generosity.
Remove the confusion and negative associations with wealth and money.
Break free from the paralyzing lies of scarcity
Approach their problems with energy, creativity and skill even in the harshest of environments.
As Tim sees the situation, people often forget who they are. This causes us us to:
Conform to the world they are equipped to transform.
Play "victim" to the chaos they are called to bring order to.
Be dominated by the very challenges they are called to resolve.
It's these very issues that Power to Create addresses and for which the book offers workable solutions. As one of the nation's foremost experts in bringing transformational growth to individuals and organizations, Tim now brings that same experience, expertise, and passion to his book, Power to Create.
About Tim Redmond
Using over 25 years of experience in growing multi-million dollar organizations, coaching leaders, and intensely studying leadership, business, and the wealth creation process, Tim brings powerful, positive change to individuals and organizations through his innovative, insightful and entertaining training approach. He earned his CPA while working at PriceWaterhouseCoopers before joining Tax and Accounting Software Corporation and Intuit, where he served for over 15 years.
A gifted author and speaker, Tim has published a multi-media curriculum, books and numerous training seminars designed to strengthen and expand the leadership and wealth creation capacities of leaders and teams worldwide.
About the Redmond Leadership Institute
Founded by Tim and Sandy Redmond, Redmond Leadership Institute (RLI) is a non-profit organization with a passion to unlock and release the greatness in people and organizations. RLI focuses on equipping leaders with powerful tools that produce dramatic results. They speak at churches, organizations, seminars and host conferences in the US and overseas; particularly in developing nations with huge potential.