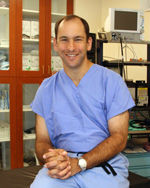 [Tummy tucks are] designed for removing excess skin and a small amount of fat
Atlanta, Ga (PRWEB) May 12, 2013
Dr. Deutsch, an Atlanta plastic surgeon and founder of Perimeter Plastic Surgery, has begun a series of question and answer sessions on Real Self, an online community that provides real patient reviews of cosmetic surgeons, dermatologists, cosmetic dentists and more. The first session was about the topic of tummy tucks, and covered questions regarding recovery time, effectiveness and cost.
During the question and answer session, Deutsch offered a wealth of information about the cosmetic procedure. He provided honest and in-depth information about the nature of recovery from a tummy tuck procedure, and about the recovery time, which he said falls between four and six weeks, on average.
About the nature of the recovery process, he had this to say: "I recommend no heavy lifting of more than 10 pounds for the first 6 weeks following surgery. Walking is encouraged soon after surgery. My patients are usually able to drive after 2 weeks following surgery, as long as they are not taking pain medications. The average patient is off all pain meds after 2 weeks." He also noted that patients should wear an abdominal binder for at least two weeks after the surgery to reduce swelling.
Deutsch also spoke about the benefits of a tummy tuck, and whether or not the procedure would result in significant weight loss. He said that "There is not a significant amount of weight loss from a Tummy Tuck. The average weight loss with my patients is 3-5 lbs. This operation is designed for removing excess skin and a small amount of fat," and noted that the procedure reshapes the midriff area, enabling patients to wear form-fitting jeans and skirts.
Dr. Deutsch's complete question and answer session, along with information on specials and patient reviews, can be found on the Real Self website.
Dr. Mark Deutsch is the founder of Perimeter Plastic Surgery and a top plastic surgeon in Atlanta. He is board certified by the American Board of Plastic Surgery, and performs a variety of cosmetic and reconstructive surgeries. In addition to his work in the states, he travels annually to South America to perform volunteer procedures. For more information about available procedures, special pricing and patient testimonials, please visit http://www.perimeterplasticsurgery.com.