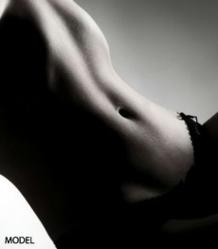 The article goes on to say that there has been an increase in this post-pregnancy make-over request in the news lately.
Vienna, VA (PRWEB) January 22, 2013
A recent article published on the American Society for Aesthetic Plastic Surgery website about how new moms are taking to plastic surgery to regain their pre-baby figure echoes the services provided by one of the DC area's leading plastic surgeons, Dr. Shlomo Widder. A new year will mean a new look for new mothers exploring these aesthetic make-over ideas.
The Mommy Make-Over package, as the article explains, includes three procedures: a tummy tuck, liposuction and breast augmentation. The article references a woman who recently gave birth via a caesarian section and suffered the permanent severing of a few stomach muscles. No matter how much she worked out, those muscles in her abdomen would never firm up again. Her doctor recommended plastic surgery to repair the muscles and she decided to include breast enhancements as well.
The article goes on to say that there has been an increase in this post-pregnancy make-over request in the news lately. Dr. Widder agrees that his patients have been please with their results.
"This type of life-altering experience can bring many challenges for new mothers," explains Dr. Widder. "Giving them more confidence and self-esteem during a time when they are tackling a new baby and all the energy that it requires, is very fulfilling for me. It's great to see new moms feel like themselves again."
Even WebMD.com cites a growing trend in new mothers opting for breast lift and augmentation right now. What this Mommy Make-Over package offers is the ability, additionally, to trim up the loose skin and tighten the muscles around the belly at the same time. The women cited on this page explain that no amount of dieting or crunches could get them the pre-baby belly they desired.
The article references statistics from the American Society of Plastic Surgery: "Breast augmentations increased 55% from 2000 to 2006, going from 212,500 procedures to 329,326. Breast lifts -- another favorite among the mommy makeover crowd -- went up 96% during the past six years, with the total number of procedures going from 52,836 to 103,788. Tummy tucks jumped a whopping 4,384% and buttock lifts increased 174%."
Dr. Widder can customize each mommy make-over for his clients, giving them a breast lift instead of an augmentation should they desire a different look. Consultations at his luxurious office are free and confidential.
About Widder Cosmetic & Plastic Surgery:
Serving the Northern Virginia area, Washington D.C. metropolitan area and beyond in cosmetic and plastic surgery procedures for more than 25 years, Dr. Widder is an established member of the American Society of Plastic Surgeons and the American Society of Aesthetic Plastic Surgery. Dr. Widder's office provides free consultations at their luxurious 3,300 square foot facility. Their services include Face Lift, Facial Implants, cheek, chin, eyelids surgery, Otoplasty Ear Ttuck, Botox and Facial Fillers, Liposuction, Breast Augmentation, Breast Reduction and Breast Lift, Pectoral Implants, Gynecomastia Surgery, Calf Implants, Rhinoplasty, and is the only plastic surgery center in the area offering buttock implants. For more information about The D.C. Butt Doctor visit: http://www.widderplasticsurgery.com