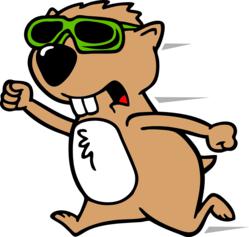 Tunnel Fill Reviews
Las Vegas, NV (PRWEB) May 05, 2013
Tunnel Fill is the newest gopher control product which offers non-toxic gopher control and other burrowing animal removal solutions. Although new to the market, Tunnel Fill has taken to the pest control market quickly making their mark in 2012.
Home Depot has recently offered Tunnel Fill to its consumers and Tunnel Fill reviews are excellent. The launch of this pest control product into one of the largest hardware stores in America is expected to make this product a household name.
Now with a big push from Home Depot and the 2013 gopher season in full swing, Tunnel Fill has purchased advertising space in the 2013 Las Vegas Hardware Show. The Las Vegas Show offers buyers from all over the world a chance to see new and innovative products to offer to their consumers.
Because no other product on the market competes with Tunnel Fill, it is expected to be picked up by many buyers for the fall season. Tunnel Fill manufacture, Wonder Soil, is known for innovative products that are unique in the marketplace.
Wonder Soil Reground, a seed starting marvel, can start seeds and get them to sprout twice as fast as conventional starters. Marketed heavily for grass repair, Reground can have a new lawn ready in as short as seven days.
Wonder Soils manufacturing plant is located in Las Vegas giving potential buyers an opportunity to inspect the facility while at the show. If you are interested in speaking with Wonder Soil about any of their products including Tunnel Fill, please call the Las Vegas office prior to the show to set up an appointment. Wonder Soil phone number for appointments is 702-360-5800.
Additional information for Tunnel Fill is on their website at http://www.tunnelfill.com or at http://www.wondersoil.com.