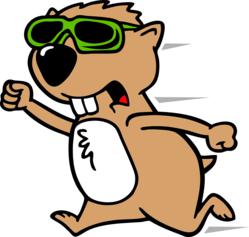 Gopher goo-dbye with Tunnel Fill gopher control
Los Angeles, CA (PRWEB) April 22, 2013
Tunnel Fill is a non-toxic, pet friendly way to eliminate burrowing rodents such as gophers, moles, prairie dogs and ground squirrels. With only water needed to active the patented formula, this easy to use pest product is expected to do well this year.
Most gopher control products for sale offer the same result - to kill or remove the pest. Tunnel Fill gopher control will force the rodent to surface to avoid drowning and fill the tunnels and burrow at the same time. When the rodents come to the surface they can be removed or relocated.
This commercially available product is the perfect choice for families with dogs or for those who just want to avoid poisons. In this "green" age we live in these are the products that are setting themselves far above the rest.
Tunnel Fill is applied by adding the dry pellets into the open hole of the burrowing pest and washing down with water. High pressure is used to wash the product as far as possible and then allow it to absorb the water and expand. Tunnel Fill will expand 200-300 times the dry form sealing the tunnel system completely. The expanded product will last 5-7 years in the soil.
Tunnel Fill reviews new pest as an ongoing project to further expand their range of pests it can treat. Currently it is highly recommended for gophers, voles, prairie dogs and ground squirrels. It can also be used after eliminating a pest and simply filling in the animals burrow to stop re-infestations. This is a great long term pest control product.
Tunnel Fill is manufactured by Wonder Soil of Las Vegas, NV who has a patent on this innovative gopher control and rodent control breakthrough. Wonder Soil has many new products for the gardener and plant professionals. More about Wonder Soil can be found on their website at http://www.wondersoil.com.