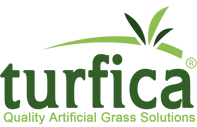 Imagine a rooftop covered in grass, or a boat with a grass sunbathing deck. Turfica adds greenery where it was previously impossible
(PRWEB) July 16, 2012
The regionally recognizable sports construction brand Sportica has been providing artificial grass solutions for sports fields since the 1999. These groundbreaking greenery solutions have reshaped the industry in a way that has made artificial grass a much more efficient and convenient alternative to natural grass in the sports industry.
Building on this unprecedented success, Sportica expanded into various other industries besides sports, providing greenery solutions where they were previously impossible. Through Turfica, Sportica is now providing Egyptian and Arab markets artificial grass solutions for homes, offices and leisure properties. Turfica artificial grass solutions add greenery in spaces that were formerly unthinkable and make previously unusable spaces highly functional and much more appealing.
"It's hassle-free greenery," says Walid El-Husseiny; CEO of Sportica & Turfica Artificial Grass Solutions. "Turfica is about providing evergreen surfaces that are just as beautiful as natural grass, minus all the care and cost involved."
Turfica offers versatile greenery solutions for homes, offices and leisurely properties in both; indoor and outdoor spaces. Applications include gardens, swimming pool surrounds, children playground surfaces, balconies, rooftops and boat decks, to name a few.
"Think of Turfica as an extension to carpets, only it's much more durable, looks better and can be installed almost anywhere," Walid El-Husseiny adds. "Imagine a rooftop covered in grass, or a boat with a grass sunbathing deck. Turfica adds greenery where it was previously impossible."
Turfica installations begin with a consultation on the space where the grass is required. After the initial inspection, Turfica is chosen and installed in the space as per its specifications.
After launching in Egypt, Turfica plans to expand further into the region and avail its unique services across the Arab world. Pertaining to the nature of the region's climate, natural grass has proven time and again to be a difficult solution to maintain. In this light, Turfica aims to provide greenery solutions that can endure weather changes and heavy usage, and can last for years with minimal maintenance needs.
"Turfica is needed in our region, and we are finally here to answer to these needs," says Walid El-Husseiny; CEO of Sportica & Turfica Artificial Grass Solutions.
Aiming to reach a wider scope of clients, Turfica has launched a new website http://www.turfica.com where full descriptions of the available solutions are provided and where clients can communicate directly with the company. Services provided by Turfica include initial consultation, installation, maintenance and after-sales services.
Artificial grass has proven to surpass the specifications and usability of natural grass across the globe. Through Turfica, these versatile evergreen solutions are now available in Egyptian and Arab world markets.