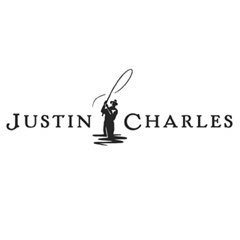 We've created a system that regulates body temperature, is odorless, and wicks moisture away from the body, all factors that are important to hunters and outdoor enthusiasts of all types
Sparta, WI (PRWEB) March 25, 2009
Spring turkey hunting season is getting underway in 49 States and three Canadian Provinces and Justin Charles is celebrating by giving away a free pair of Merino wool gloves with every regular priced Merino wool thermal wear purchase of $150 or more.
Justin Charles super-fine Merino wool thermal wear has been developed to meet the needs of true outdoorsman.
"We've created a system that regulates body temperature, is odorless, and wicks moisture away from the body, all factors that are important to hunters and outdoor enthusiasts of all types," said Dennis Treu, Director of Operations for Justin Charles.
With each Justin Charles merino wool garment, hunters can can choose from three different weights, keeping them warm and dry whatever the day may bring. The Lightweight Base Layer is engineered to wick away sweat and body vapor before you feel damp. The Midweight Thermal Layer provides superior warmth retention and automatically reacts to body temperature. The Expedition Weight Overlayer is densely woven and wind-resistant to provide comfort in exceptionally frigid weather. All three layers can be mixed or worn alone for versatility in all conditions.
"With three different weights and several styles to choose from, pieces can be mixed and matched, layered, or worn as separates as the conditions dictate, which, this time of year, may happen several times in the same day. In addition, Merino wool keeps you warm even if it gets wet, so it's is a great layer underneath your rain gear too." Treu said.
In a blind, the dark color of Justin Charles thermal wear blends right in with the inside of the blind and a keen sighted turkey will never catch on. Hunters can utilize as many layers as needed and strip down as the day heats up.
"The huge variations in temperature that springtime turkey hunting can throw at you are all covered by wearing Justin Charles merino wool out in the field. It's the best there is," said avid hunter Joel Maxfield of Mathews TV & Mathews, Inc.
The free gloves have a retail value of $14.99 and the promotion is good with all online orders of $150 or more of Justin Charles regular priced thermal wear at http://www.JustinCharles.com/ThermalWear.aspx. The offer expires May 1, 2009.
About Justin Charles
Justin Charles distributes and manufactures quality outdoor gear and products to Scheels stores and various dealers across the United States and now makes its entire inventory available online at http://www.justincharles.com. Most companies make products for the masses, but along with mass production comes a loss of quality and craftsmanship. That's why Justin Charles makes products for few. They are passionate about design - not just how it looks, but how it performs, feels, and develops character over time. Not everyone can appreciate it, but those who do will cherish it for a lifetime. Every product they make is crafted with the highest standards of quality and workmanship. Excellence and quality isn't something they strive for; it's something they insist on.
For further information please contact: Dennis Treu at 608.269.9665
###