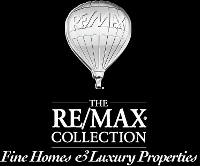 It's one of the most sought-after marina-front communities in Turks and Caicos, which is why we thought it was important to have a website focused to it
Providenciales, Turks and Caicos Islands, BWI (PRWEB) July 14, 2015
RE/MAX Real Estate Group Turks & Caicos Islands, member of the Turks and Caicos Real Estate Association (TCREA), is pleased to announce the launch of its newly redesigned website for Turks and Caicos properties for sale at the Yacht Club .
"The new website was created to help buyers find the perfect condo in The Yacht Club, and showcases the properties we have listed for sale there," says Woody Bonrud, co-owner and broker of RE/MAX Real Estate Group Turks & Caicos Islands.
The Yacht Club is an upscale resort development in Turks and Caicos Islands, featuring 52 luxury condominiums facing the beautiful Turtle Cove Marina, on the east coast of Providenciales. "It's one of the most sought-after marina-front communities in Turks and Caicos, which is why we thought it was important to have a website focused to it," Bonrud says.
In addition to listing condos for sale, some of the website's other features include a photo gallery of the resort and properties for sale, and general information about Turks and Caicos and investment opportunities. The clean, fresh and user-friendly design of the website is paired with rich and informative content, allowing visitors to find exactly what they need.
"We redid this website to give it a better design and make it more functional," Bonrud says. "The new site is mobile friendly, which means that the site can be read without scrolling or pinching. We know our clients are on the go and use their phones and tablets for every aspect in their lives, which includes searching for real estate investments."
Bonrud encourages anyone interested in Turks and Caicos real estate, whether a seller or potential buyer, to explore the website and connect with RE/MAX Real Estate Group Turks & Caicos Islands. "We work hard for our property owners by using technology to market their homes on the Internet while providing potential buyers with information needed to make a wise investment," he says. The website will be updated on a periodic basis with information about new property listings and investment opportunities.
About RE/MAX Real Estate Group Turks & Caicos Islands:
The RE/MAX Real Estate Group Turks & Caicos offers unique, luxury real estate opportunities on the islands that are home to Grace Bay Beach, which has been named one of the world's best beaches numerous times. With breathtaking views, world-class spas and resorts, fine dining, local culture, and the awe-inspiring coral reefs, the Turks and Caicos Islands offer unique investment opportunities in that they are located in a tax-free jurisdiction. For more information, please visit http://www.remax-realestategroup-tci.com.