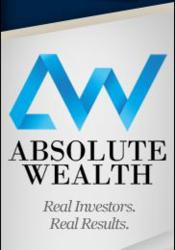 Turnaround Trader provides an entire plan for approaching the markets.
Austin, TX (PRWEB) February 06, 2013
Economic turnaround seems to have little chance of materializing, said the newest Absolute Wealth online article. Average financial investors are paying the price of uncertain markets. Absolute Wealth's latest program Turnaround Trader is helping people find the success that has eluded the common investor, and comes complete with new updates and analysis of the latest market opportunities.
Turnaround Trader was created by investment expert Guy Cohen, after years of experience in the stock markets and time spent as service provider to Euronext. Cohen is a bestselling author of multiple trading books, and has pulled together his knowledge and skills to develop the basis of the Turnaround Trader system.
Cohen's partnership with Absolute Wealth allowed him to offer his program to the average trader for the first time, said the article. Never before have such deep insider tips and tricks been exposed for the general public, as Turnaround Trader provides an entire plan for approaching the markets.
Today's economic environment creates a need for financial security into the future, and the article said the same crash and burn strategies that have been plaguing investments for years aren't going to cut it. Investors need access to the movements within the charts and graphs, and an educated source to guide them forward, said the article.
The Turnaround Trader system is housed in an online members-only area, where the sophisticated market indicators are available 24/7. The article said traders can read the indications provided by the program, and put in a small amount of time and effort while still seeing positive effects and high profitable returns.
With a newly re-designed website and an anticipation of more products and services to be offered in the near future, Absolute Wealth is devoting even more time and effort towards becoming the go-to source for financial analysis and information.
Absolute Wealth is an expert team of real investors and advisors devoted to identifying winning strategies for exceptional returns. Members subscribe to the company's Independent Wealth Alliance for professional investment analysis and recommendations on the latest market trends and progressions. For more information and subscription instructions, visit AbsoluteWealth.com.
The Absolute Wealth article said that investors that know how to read a market turnaround and transform it into a profitable trade will find the security they've been looking for. Turnaround Trader will show anyone how to crack the secret signals of the investment markets and find a personal economic turnaround, said the article.