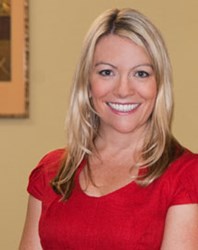 It quickly became apparent that our approach would be helpful to both businesses and job seekers alike.
Boulder, CO (PRWEB) September 26, 2013
Turning the Corner, LLC has announced the addition of corporate staffing to their list of employment services. Well known for their successful career counseling, job search and recruiting expertise, the new division will now work directly with corporate entities seeking assistance in finding qualified personnel for temporary or full-time positions. "We have consistently been approached by corporations for staffing assistance after successful recruiting placements," commented Kendra Prospero, Owner, Turning the Corner. "It quickly became apparent that our approach would be helpful to both businesses and job seekers alike."
A key component to their success has always been a detailed assessment of candidate strengths, desires and ideal positions. By working closely with clients, the team has had great success finding the ideal position for each job seeker. Building a staffing team with this core focus on corporate clients has leveraged them into a successful employment staffing company by offering more than the traditional temporary employee. "The ideal candidate is more than a specific list of skill sets. It is equally important that they fit into the culture and lifestyle of the corporation. By initially identifying company needs we are able to narrow the search to the most suitable talent," stated Kyle Wilmot, Senior Recruiter with Turning the Corner. This focus on both business and employee needs leads to more synergistic fits and long term stability.
With continued economic growth and lower Colorado unemployment rates, the emphasis on long term placements is a paramount concern as the competition for candidates increases. "Our team has always focused on hiring for keeps. It is important that businesses utilize every tool necessary to bring in the best employees and retain them for long periods," concluded Prospero. The addition of staffing services will ensure businesses with a temporary need and candidates seeking a more flexible opportunity will both equally benefit.
About Turning the Corner, LLC.
As a leader in the recruiting and career counseling industry, Turning the Corner provides services to companies along the Front Range of Colorado from Fortune 500 companies to local start ups in the Denver, Boulder, Fort Collins, and Colorado Springs metropolitan areas. They specialize in resume writing, job placement, outplacement services, staffing and employee training programs and business and personal role consultation.
Individuals and companies seeking to learn more about staffing, recruiting and job search services may visit TurningTheCornerLLC.com or call (720) 446-8876.