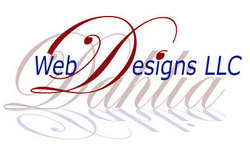 Space will be important to all of us because of the resources it will open for our industrial societies and for the markets it will create
Los Angeles, CA (Vocus) August 3, 2010
Dahlia Web Designs LLC, a leader in providing website design, digital marketing and business services to a variety of clients, just launched Haym Benaroya website to promote his new book 'Turning Dust to Gold.' The goal of this book is to demonstrate that expanding civilization to the Moon and beyond is not beyond reach, intellectually or financially. Apollo was not the last foray into the Solar System. Science fiction, as good as some of it is, will have a difficult time staying ahead of science and engineering fact. However, this book is intended to be more than purely a technical manual.
Space is not, nor should it be, only of interest to aerospace engineers and cosmologists, but rather, of interest and concern to all. It is the world's West, as in Go West for new opportunities for freedom and limitless growth for us and all future generations.
"Space will be important to all of us because of the resources it will open for our industrial societies and for the markets it will create," states Haym. It would be difficult to imagine the United States as a world power if its western border was the Mississippi River.
"The expansion of the best Earth has to offer in science and culture to the Moon, then Mars, and eventually the Solar System, can only strengthen humanity's core positive achievements," states Haym, including democracy, individual rights, equal opportunities for an individual's achievements, and all that is inherent and is based on these being in place.
This book is written from the perspective of a future observer, more than 150 years into the future and chronicle the settlement of the Moon during the last half of the 21st century and first half of the 22nd century. There are interviews with many people involved with the space program, including astronaut Neil Armstrong.
About Haym Benaroya:
Haym Benaroya is Professor of Mechanical and Aerospace Engineering at Rutgers University. He is also founder and Director of the Center for Structures in Extreme Environments, a center focusing on the conceptualization and analysis of structures placed in challenging environments. For more information on 'Turning Dust to Gold', visit http://www.haymbenaroya.com.
About Dahlia Web Designs LLC:
Dahlia Web Designs LLC provides website strategies and design, digital marketing, and business services. Dahlia Benaroya, President, has over 20 years experience in business, marketing and design strategies and services.
Dahlia Web Designs LLC supports several divisions within the organization in addition to website and digital marketing strategies and design. At SurefireOrganization.com, business services include Quickbooks financial management, developing the business model, project management, and helping clients enhance their efficiency. Dahlia is a Certified Quickbooks Pro Advisor.
Several special initiatives support children. The online kids furniture store at Great Kids Corner is where 'Themes Come Alive for Kids'. The store specializes in themes and collections that children love to bond with. The Recommended Referrals website is a directory of small businesses offering children's products and services, helping both parents in their purchase decisions and businesses with visibility. The KidsLoveTo.com ® website series recognizes children by presenting their achievements and portfolios.
Previous to forming Dahlia Web Designs LLC, Dahlia was a director of Technology Integration Services at an international pharmaceutical company, where she was responsible for spearheading global strategies, managing multi-million dollar budgets, implementing projects and ensuring customer satisfaction.
For more information on Dahlia Web Designs LLC, visit http://www.dahliawebdesigns.com .