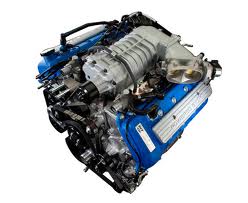 To match the new inventory levels, new prices have been attached to selected brands online.
Danbury, Connecticut (PRWEB) January 31, 2013
Engine replacements can be expensive for someone who owns a used vehicle. The maintenance and repairs that are usually combined with preowned vehicles is one factor that buyers consider when purchasing a new vehicle. The CrateEnginesforSale.com company has added turnkey engines to its website inventory. These new styles are now offered for sale directly to the public or to companies purchasing these units for expedited installs. More information about these drop in motors can be found at http://www.crateenginesforsale.com/ford-2.
A turnkey or turn-key motor is one that is built exclusively for replacement purposes. These units are usually no different than what manufacturers use when constructing modern automobiles, pickup trucks and SUVs. The main difference is the cost and the way that these are installed. Instead of requiring a complete engine installation team, a regular mechanic can usually install turnkey units quickly and without error. These easy to install versions are now popular with warranty companies, car builders and car owners searching for a fast replacement.
The Crate Engines for Sale Co. has added the Ford, Chevy and Dodge brands to offer a respected number of brands that can now be purchased online. To go with these new models, a simple system for generating pricing has also been included. Apart from calling 1-877-630-3873 for specific pricing, a quote system installed online can now generate the same information.
This new system can be used before, during or after company hours of operation have ended. The processed price quotes contain warranty information and other helpful data for new and existing customers to use.
New pricing structures have been included for the company inventory to help buyers take advantage of the new offerings. To match the new inventory levels, new prices have been attached to selected brands online. This program was put in place earlier this month and remains in effect for offline and online orders. The actual new report for the price changes can be found online through this link http://www.prweb.com/releases/cheap-crate-engines/crate-engines-sale/prweb10344364.htm.
About Crate Engines for Sale Co.
The Crate Engines for Sale Co. started offering its custom built motors on the Internet in 2009. The past few years of business has been a growing period for this retailer. New changes in the business model have helped this company to seek out partnerships and distribution options to supply more engines in the U.S. By providing expert level warranty coverage with each sale, the Crate Engines for Sale Co. ensures that all customers purchasing the inventory receive the needed protection. The price discounts, same day shipments and online quoting ability have helped position this company as a market leader for crate motors.