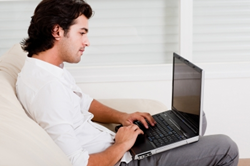 There are now easier ways to enter the real estate industry to reap the rewards as an investor although no two companies are offering the same investment packages
New York, NY (PRWEB) February 25, 2015
Entry into the housing industry as an investor used to require the purchase, renovation and rental of a property before income could be generated. JWB, one of the leading investment property companies, has now posted its how to choose a turnkey real estate company guide on its website to help adults at http://www.jwbrealestatecapital.com/how-to-choose-a-turnkey-real-estate-company.
Exposure to investment property companies is one way that adults are being introduced to managed rental homes in the U.S. While some companies provide homes for $30,000 or less, not every company offers a way to build ROI after the home is purchased by an investor. The JWB data now available to investors is expected to help answer many questions about how to choose an agency properly.
"There are now easier ways to enter the real estate industry to reap the rewards as an investor although no two companies are offering the same investment packages," said one JWB company rep.
Because a turnkey property has already been renovated, these homes can be more attractive to a person who is familiar with flipping homes for profit. One way that the JWB company is able to improve its annual ROI for clients is through its focus on property management and tenant agreements. This data is now supplied for adults to adults who review the selection guide.
"Income is the driving factor as an investor in the housing market although not every rental property can be a success," said the rep.
The rate of foreclosure remains high in some states in the U.S., and a percentage of the homes in foreclosure as rentals. The JWB company has now added a short sale guide for men or women who own rentals nearing foreclosure posted at http://www.jwbrealestatecapital.com/can-you-short-sale-an-investment-property online.
About JWB Real Estate Capital
The JWB Real Estate Capital company launched its open investing program for the housing industry 9 years ago this year and continues to support turnkey homes for investment clients. The company has transitioned into building homes that are now used for rentals. The JWB Real Estate Capital company was featured earlier this month by the New York Times for its current investing practices on a national level.