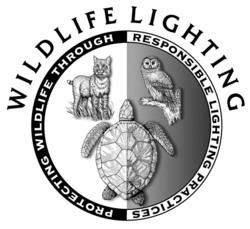 50% of sea turtle hatchlings can die
Park City, UT (PRWEB) June 19, 2008
Starry Night Lights is proud to announce its sponsorship and participation in the third annual Sea Turtle and Lighting Workshop, which will take place in Cocoa Beach, FL. This event is to take place on Saturday, July 12th from 9am to noon at the Cocoa Beach Holiday Inn.
This is a very exciting event for both animal and environment lovers, because it aims to protect sea turtles and the night sky. It will include various presentations from both marine life and lighting experts. The event is designed to bring awareness to the various plights that improper outdoor lighting causes to sea turtles and their young. By bringing awareness to this unfortunate situation, it is hoped that event will help reduce light pollution, which has very negative effects on the mating and hatching cycles of sea turtles.
The event will again be sponsored by Starry Night Lights, a company founded on protecting the night sky and saving the environment, by providing night sky friendly lighting fixtures. President and founder of Starry Night Lights, Anthony Arrigo, has made the preservation of the night sky his main priority. By providing night sky friendly outdoor lighting fixtures, Mr. Arrigo hopes to slow the "relentless spread of light pollution" which "threatens to eradicate the night sky for much of the world's population".
In some areas, over "50% of sea turtle hatchlings can die" as a result of light pollution, says Mr. Arrigo. Thus, Starry Night Lights has pushed to expand its turtle-friendly outdoor lighting options, "we want to make sure that people have every opportunity to do the right thing so that these beautiful creatures can recover and be around for future generations" said Mr. Arrigo.
According to the Florida Fish and Wildlife Conservation Commission, the effects of light pollution are some of the greatest issues affecting sea turtles. This is because they affect the nesting and survival of turtles. However, by using only sea turtle friendly lighting fixtures one can be guaranteed the safety and survival of the precious animals.
Unfortunately, many species of sea turtles are in trouble. In fact, all sea turtles in Florida are classified as either threatened or endangered. Thus, in order to ensure their survival for future generations, we must take action and light our homes and businesses with lighting systems which are sea turtle friendly. Turtle friendly lights illuminate the ground beneath them and do not shine harmfully onto nearby beaches used by nesting sea turtles.
Starry Night Lights will be attending this event to answer any questions individuals or businesses may have about sea turtle friendly lighting options. Also, Starry Night Lights will be displaying a portion of its large selection of turtle friendly lighting fixtures, in order to help individuals find the best form of lighting for their specific needs.
"Starry Night Lights. Saving The Night Sky One Light At A Time." For more information, visit StarryNightLights.com or call 1-877-604-7377
###