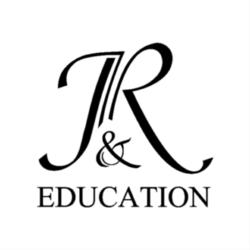 ... excellent tutor with a great sense of humour which made the lessons enjoyable.
Havant, Hampshire (PRWEB UK) 30 May 2012
South Coast based Tutoring Agency J and R Tutors launch their new website today. The agency, run by teaching professionals, will provide a more local and personal touch to an industry which has grown exponentially over the last decade. All new tutors registering will receive a free CPG revision guide of their choice
The site, http://www.jandrtutors.co.uk which will concentrate primarily on Hampshire, West Sussex and the South Coast, will provide that personal touch which seems to be lacking in some of the larger sites. To help build the database they are offering all newly registered tutors a free CPG revision guide of their choice.
As a tutors themselves the agency owners are aware that when parents are seeking a tutor it is a difficult time and it is not always easy to know what help is required. They want parents to feel they can contact them for a chat about what may be the best way to help their child. They appear to be focussed most on Maths tutors and English tutors in Hampshire, but also have tutors covering the towns and cities across West Sussex and tutors teaching subjects as diverse as Psychology, French, Numeracy and Spanish.
LOCAL KNOWLEDGE
This is where J & R Tutors feel they can be of most help. They have spent all their teaching careers in the South and are familiar with many schools, teachers and ancillary staff and feel best placed to advise both parents and prospective tutors on how to make the most of the tutoring sessions.
There are many other agencies, but J & R Tutors are sure that as a local company they offer quality back-up to both the tutors on the sites and parents. Some agencies take their introduction fee, then say that the agency's role ends there. J & R Tutors want to offer a commitment that they feel is lacking in these agencies, and want both parents and tutors to feel they are welcome to talk to them at anytime (including outside office hours).
SECURITY
All J & R tutors have to have a current CRB (Criminal Record Bureau) check. But the agency also requires two references before a tutor is accepted for registration. In addition as a local company, J & R tutors knows many of its tutors professionally and can, therefore, tailor the needs of the parent to the teacher with more knowledge and experience than larger agencies.
An additional process on the site is that all parents are asked to feed back on any tutor they have used so that punctuality and the quality of teaching can be maintained at the highest possible standard.
ABOUT J & R TUTORS
J & R Tutors are a recently formed tutoring agency, focusing on the South coast to provide high quality tutors in all areas of the curriculum. They are passionate about providing the best educational opportunities for the young while bringing a more friendly and accessible approach to finding a tutor online.
For More Information contact: John Kennedy or Rebecca Wooley on 0844 8707452 or via email at enquiries@jandrtutors.co.uk