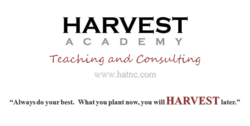 Los Angeles, CA (PRWEB) May 14, 2012
Everyone wants the best for their children as they move through school, and it can be devastating for a parent to see their child not achieve the grades and academic success that they know they are capable of. Those with higher grades are not only going to be giving themselves the best chance at a quick progression through school and a rewarding career, they are also going to enjoy a level of confidence unlike anything else. This is why the leading company for tutoring service in Los Angeles, Harvest Academy, is now offering all locals a chance at risk free tutoring for students of all ages and with all subjects.
While work within the classroom is a critical component of a successful academic career, it is not always going to be enough for every student. Many local students are going to need private tutoring in order to achieve their absolute best within their academics. For students and parents that look for private tutoring in Los Angeles, Harvest Academy may be the answer.
About Harvest Academy
Harvest Academy provides students with the tools and information that they need to thrive in their studies. They maintain a staff that has undergone rigorous background checks and a lengthy interview process in order to ensure that every client is getting the absolute best one-on-one tutoring in Los Angeles. Their tutors hail from some of the leading Ivy League schools throughout the country, and clients are only going to be billed for the hours they would like instead of being forced into lengthy contracts.
Their tutors range from political science and arts specialists to science and math tutors in Los Angeles. With their full guarantee that students and parents are going to be satisfied with their services, more residents of Southern California than ever are turning to this academy for the expert tutoring that they need for all subjects and grade levels.
Contact Harvest Academy
You can visit http://www.hatnc.com or call (855) DO-HARVEST (855-364-2783) to learn more about the services provided by this academy. Harvest Academy provides tutoring services as well as preparation for standardized test such as SAT and ACT, in Los Angeles County area, including West LA, East LA, Santa Monica, Westwood, Beverly Hills, Korea town, Glendale and Pasadena.