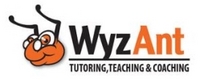 Chicago, IL (PRWEB) September 21, 2009
WyzAnt, an online tutoring service specializing in matching students with local tutors, announces that it now has a network of more than 17,000 active tutors. With so many tutors to choose from, students can be confident they will be able to find one just right for their needs, no matter what the subject.
Students are able to search by location and specialty in order to find the perfect tutor. After searching by zip code and specialty, a list of available tutors is derived, each with a full profile outlining the tutor's teaching methods, price per hour and qualifications. Each tutor is required to pass a screening test before joining WyzAnt, meaning WyzAnt can confidently offer a satisfaction guarantee to all prospective students.
"Handling nearly everything online means we're able to offer phenomenal service to our students and a unique opportunity to our tutors. Traditional educational services businesses need to consider a physical space for their students and tutors. Many also need multiple offices if the company is located throughout different parts of the country. Because we handle everything online, we don't need a large classroom. Our tutors and students meet in the students' homes, in coffee shops, libraries or any other convenient and safe learning space. It's because of this that we're able to keep our prices reasonable, our tutors happy and our students satisfied," said Andrew Geant, CEO of WyzAnt.
WyzAnt offers tutors for nearly every grade level and subject matter. Students are able to handle almost everything online, including searching, 'interviewing' via email, scheduling tutoring sessions, paying for lessons and reviewing feedback after sessions. Tutors are also able to handle student communication, add or remove available subjects, cancel or set up lessons and sign up for direct deposit all through WyzAnt's website.
WyzAnt began in 2005 in Reston, VA and originally focused its efforts on the Washington, DC area. Since then, the company has matched thousands of students with private tutoring service in nearly 3,000 cities.
"We're excited to have added over 17,000 tutors since we started WyzAnt. Our tutors range from college students to young professionals to retirees who want to keep busy. We know that whether our students are looking for a chemistry, Spanish or calculus tutor, we'll be able to provide a great one. Our students' success is very important to us and we want to make sure both our students and tutors have the tools they need to be successful," said Geant.
About WyzAnt: Online tutoring service, WyzAnt, (http://www.wyzant.com) helps parents and students locate qualified, certified in-home tutors at an affordable price. In addition to one-on-one tutoring with math tutors, physics tutors, calculus tutors and more, WyzAnt also assists businesses, schools and non-profit organizations to meet their training and staffing needs.
###