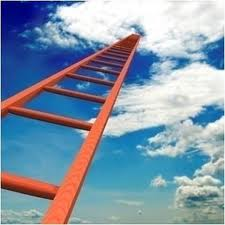 With all the formulas, it seemed like another foreign-language class. But, with the guidance of the tutor...abstract concepts seemed pretty concrete...
Los Angeles, CA (PRWEB) December 28, 2012
"Helping students believe in themselves and gain the confidence to do even better can be added to that," says Roslyn, one of The Stimulus Effect's finance clients who's currently in Saudi Arabia. "It was downright math phobia before…panic attacks before tests, sweating fits…yeah, that bad. Now, there's a calmness and a real belief that not just passing, but getting an A is well within reach." Peter, the father of an 11th-grader outside of Washington, D.C. had similar sentiments. "The pre-cal/trig class was really intimidating for my son. With all those formulas, it seemed like another foreign-language class. But, with the guidance of the tutor, those abstract concepts seemed pretty concrete to him. Having someone relate fundamental concepts to more advanced concepts can really do wonders." Stimulus Effect clients credited the company with helping them improve fundamental competencies and significantly raise their proficiency, even in unfamiliar skill areas.
However, The Stimulus Effect helped their clients overcome a number of challenges to even get to this point. Deaths of loved ones, illness, initial failures, and self-doubt were among just some of the obstacles. But, with a relentless focus on combining a command of cornerstone facts with higher-order thinking strategies, and integrating multimedia frameworks with traditional approaches, The Stimulus Effect was able to guide its clients to high achievement. Here are other factors that helped The Stimulus Effect guide students to high achievement:

Customized, consistent feedback outlining progress regarding skill gaps and
strengthening areas of proficiency

Content that integrates students' interests and goals toward higher engagement
Ongoing dialogue with teachers to synchronize tutoring content with in-class material, and ready students for exams and assignments
Optimized mix of guided and independent exercises to continuously improve skills
Emphasis on intelligence being mutable and dynamic, a result of practice, focus, and diligence rather than a "miracle" of innate ability
The above strategies have helped clients not only improve their scores, but also develop the mindset for successful lifelong learning.
"The success achieved by strategies that not only guide students' proficiency, but also alter their approach to learning and knowledge," says Arziki Phenyo, The Stimulus Effect's founder. "This has helped students fundamentally believe in their ability to achieve, enabling them to transition from a defeatist, failure mindset to an emboldening 'pro-achievement' one."
And, it is this "pro-achievement" mindset that The Stimulus Effect wants to continue building upon in 2013. How can one measure a year? Birthdays, holidays, and seasons are fine. The Stimulus Effect would argue high performance, renewed confidence, and an indomitable belief in oneself are even better.