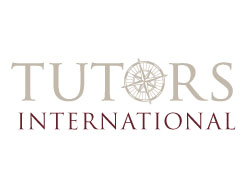 Which educational route to take depends on a number of factors
(PRWEB UK) 5 January 2012
Adam Caller, Director of the Oxford-based private tutoring organisation Tutors International, will be drawing attention to the various non-school based options available for children in his regular column in Polo Times. Caller is the resident expert on private education issues for the publication, with a specialisation in non-school alternatives to mainstream education.
Adam Caller, who taught in schools before becoming an educational consultant and founding the Oxford-based private tutor placement service, Tutors International (http://www.tutors-international.com) in 1999, was invited by the publication to write regularly on education and private tuition that would help parents of up and coming polo stars find the best solution for balancing their offspring's polo training with their education.
"The options available for polo-playing youngsters are the same as for any child who is to be taken out of school," says Caller. "Which educational route to take depends on a number of factors, including the duration of non-school-based teaching, the child's age, and their academic aspirations."
In his column, Caller will also look at the ideal timescales involved in planning alternative education, and advises parents to start the process early. "It can take up to nine months to find the right private tutor and get all the plans in place." He also encourages people not to be put off, insisting the benefits of private tutoring easily outweigh the obstacles.
There are several options available to parents who are considering removing their child from school. A private tutor can easily keep younger students up to date with their peer group, while older pupils have options around when they study for and where they can sit GCSE or A-Level exams, or can choose to take the more flexible international version of courses. Caller will also weigh up the benefits of the Internal Baccalaureate (IB) and the US educational system as alternatives to UK school-based education.
About Tutors International
Tutors International is a worldwide organization providing experienced private tutors to work with children of all ages and nationalities. Tutors are available for full-time tutoring positions, for major support and tutoring outside school hours, or for home-schooling. Tutors International is able to source the best international tutors including multilingual travelling teachers to accompany families travelling around the world, or those whose lifestyle necessitates frequent travel, in order to maintain consistency in education in extraordinary circumstances.
Tutors International provide tutors in a wide variety of situations from helping students re-take critical exams, helping pupils with the transition of moving between international school systems, and supporting youngsters with AD/HD and dyslexia. They provide a bespoke service to find the right tutor that suits the child's needs and aspirations, and if a live-in tutor is required, it is essential that the assigned tutor is the right match for the family and fits in the environment.
Tutors International was founded by Adam Caller who has tutored students of all ages. He has received specialist training in dyslexia and Attention Deficit Disorder and is very sensitive to children's educational difficulties. He has now turned this expertise to recruiting, training and placing other tutors to help families.
Contact details
Web: http://www.tutors-international.com
Phone: +44 (0) 1865 435 135
Adam Caller
Tutors International
Clarendon House
52, Cornmarket Street
Oxford
OX1 3HJ
England
###